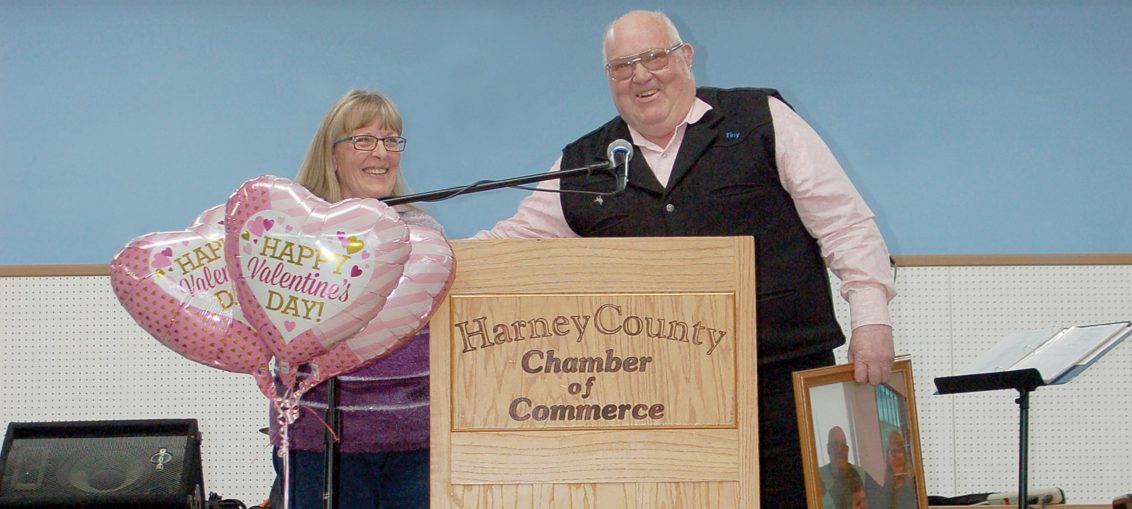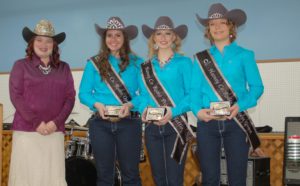 In honor of the many volunteers who help make the Harney County Fair, Rodeo, and Race Meet a success, the Fair Volunteer Appreciation Dinner was held Saturday, Feb. 10, in the Memorial Building at the fairgrounds.
Following a tri-tip dinner, it was announced that Tiny and Sue Pedersen will serve as grand marshals for this year's fair.
The 2017 Fair and Rodeo Queen Caylyn Gilmer introduced this year's royalty — Queen Lacy Singhose and Princesses Grace Jenkins and Hattie Mort — and presented them with honorary belt buckles.
Following a vote by those in attendance, Fair Manager Jordon Bennett announced that the theme for this year's fair is "Homegrown, Handmade, and Ranch-raised."
Bennett also announced that fair attendees will see some changes this year. The fair will be using an electronic ticketing system for the first time; a new carnival from Payette, Idaho, will be providing rides and games; and Professional Rodeo Cowboys Association Barrelman/Rodeo Clown Joey "Hashbrown" Hackett will be entertaining crowds at the rodeos.
Following the announcements, the crowd was treated to live music by the band Shootin' from the Hip.