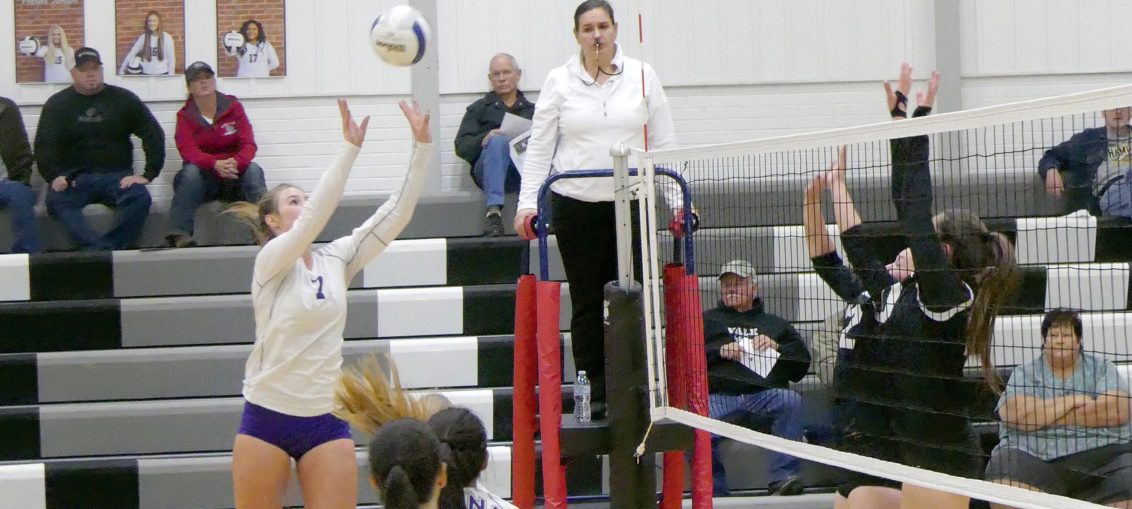 The Burns volleyball team came away from the Eastern Oregon League (EOL) playoffs on Saturday, Oct. 21, in Vale with a second-place finish.
The Hilanders faced Irrigon in the first match, and the Hilanders defeated  the Knights in four sets, 16-25, 25-16, 25-13, 25-20.
The Hilanders then played Vale in the championship match and lost to Vale 20-25, 20-25, 21-25.
The Hilanders go into the 3A state playoffs as the No. 2 seed from the EOL. Burns is currently ranked No. 8 in 3A, and will more than likely host a first-round playoff match on Saturday, Oct. 28.
•••
The Burns volleyball team finished up their regular season with a trip to John Day to take on Grant Union in a non-league match.
The Prospectors defeated Burns in three sets, 25-20, 25-20, 27-25.