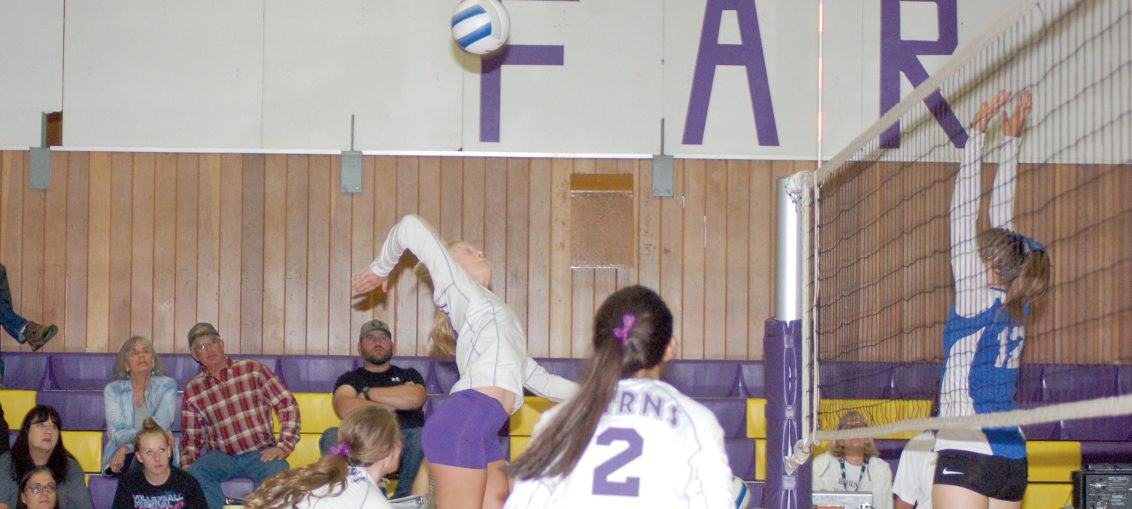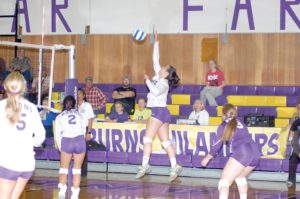 The Burns volleyball team returned home from the Lakeview Tournament on Saturday, Sept. 16, with the championship trophy in hand.
In pool play, the Hilanders opened with a 25-17, 25-8 win over Burney, Calif. The Hilanders recorded 25 kills in the match, led by Jenna Garner with seven. Parker Landon and Rachel Duhn each had six, and Allie Hueckman added three kills.
Kaiden Raif was the team leader in assists with 20.
On the defensive side, Burns had 26 digs, led by Duhn with nine and Bella Woodworth with eight.
The Hilanders then split with the Henley JV team, 25-9, 22-25.
Duhn was the team leader in kills with seven, and Hueckman and Landon each had five.
Duhn and Landon also finished with three aces apiece.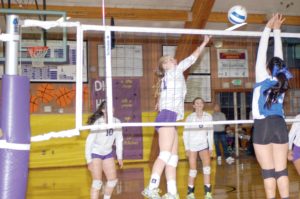 Burns had 20 digs, led by Landon and Woodworth with five digs each, and Duhn had four.
Raif again led the team in assists with 15.
In their third pool play match, Burns defeated Hosanna Christian 25-7, 25-19.
Duhn had nine of the team's 21 kills, and Garner added another five, and Raif finished with 16 assists.
Burns had 37 digs, led by Duhn with 11, and Woodworth and Landon each had nine,
In the first round of bracket play, the Hilanders downed La Pine 25-16, 25-12, and moved into the championship match.
Burns faced Hosanna Christian again for the tournament title, and the Hilanders came out on top 25-14, 25-15.
•••
The Burns volleyball team opened up Eastern Oregon League play with a dominant three-set victory over Nyssa on Thursday, Sept. 14, at Burns High School.
The Hilanders won 25-9, 25-12, 25-10.
SaveSave