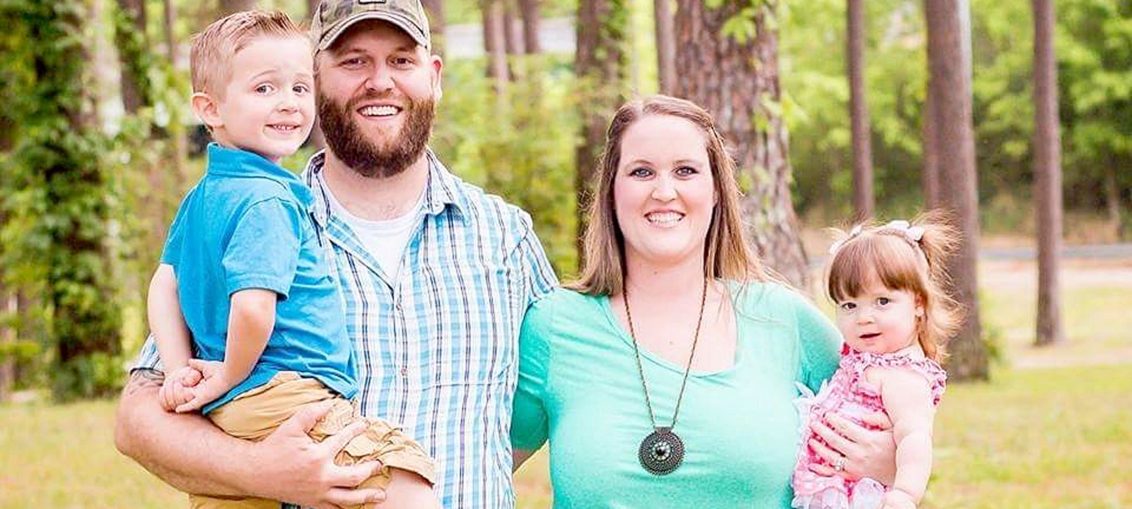 Harney District Hospital (HDH) Family Care is pleased to announce the arrival of a new primary care provider to the clinic, Family Nurse Practitioner (FNP) Amanda Jewell. Jewell and her family come to Harney County from Chattanooga, Tenn., though Jewell was born and raised in Southern California. She officially started on Aug. 22, and will begin seeing patients shortly.
FNPs are one of several types of primary care providers you will find at HDH Family Care, along with medical doctors (MDs), doctors of osteopathy (DOs), and physician assistants (PAs). FNPs begin their careers by becoming a registered nurse (RN), gain experience working in the field, and then go on to obtain an advanced nursing degree. Jewell completed her bachelor of science in nursing at Cumberland University in Lebanon, Tenn. She worked as an RN in Loma Linda, Calif., in various positions at Loma Linda University Medical Center and Children's Hospital, including adult and pediatric medical surgical and pediatric hematology/oncology. Back in Tennessee, Jewell worked for several health systems in cardiac care and home health. Since completing her master of science in nursing from Walden University in November 2016 (which included hundreds of hours of clinical experience in rural northwest Georgia), Jewell was ready to put her skills to work in the area of family medicine.
"I absolutely love being a nurse, but I felt I was lacking the continuity of care with patients. I wanted to be able to follow up and have a long-lasting relationship with them, which I am now able to do as an FNP," said Jewell.
Luckily for Harney County, she discovered an opening at HDH Family Care, and felt drawn to the area.
"While in school, all of my clinical experiences were in rural areas. I felt the connection then and knew I wanted to be utilized in an area where I could really make a difference. When I found this opening it felt like the perfect fit," Jewell explained.
In her free time, Jewell enjoys spending time with her husband and two children "doing anything outdoors," especially swimming, hiking and camping.
"I am looking forward to exploring the area, spending lots of time outdoors, and getting to know many people while doing a job I love," said Jewell.
Jewell is a welcome addition to the current team of five providers, and her presence will help to expand appointment capacity and reduce patient waiting lists that have grown in the past year.
Harney County Health District is highly aware of the concern in the community about the difficulty in scheduling medical appointments at HDH Family Care. The departure of several providers has resulted in a large number of patients searching for a new medical provider. Consequently, the strain on the clinic and remaining providers has been tremendous, explains Harney County Health District CEO Dan Grigg:
"They are working extremely hard to accommodate the additional demand and to provide exceptional care day in and day out. However, it is true that there are patients who are experiencing significant delays in establishing with a new provider," said Grigg.
"We are thrilled that Amanda has chosen to join our medical group. We have hosted dozens of candidates for on-site interviews over the past 16 months. Amanda is the first of several new advanced practice providers who will be joining our group in the coming months. We have a commitment from a new PA who will be starting in a couple of months, and we're interviewing for a third new practitioner."
Ultimately, recruitment of additional providers is what will increase HDH Family Care's capacity to see more patients and reduce delays in accessing care. In the meantime, the current practice model is being evaluated, and the district is looking for structural ways to improve access.
Some of the actions being taken include:
• Entering into a temporary contract with PA Gary Howe to staff a same-day clinic (Howe previously held a permanent position at the clinic);
• Fast-tracking assignment of patients;
• Investigating a video primary care service;
• Increasing locum (temporary) physician coverage in the Emergency Department;
• Hiring an additional Care Manager to provide extra support for complex patients with chronic diseases.
While Grigg acknowledges there are real concerns about making sure all patients are assigned to a provider and are appropriately established, he is confident in the ability of the clinic staff that is reviewing every request for care with a new provider to make sure those who are in greatest need are getting seen as soon as possible.
"For those patients who have urgent needs, our clinic team has done an outstanding job of making same-day appointments available. Approximately 43 percent of available appointment slots are reserved for same-day patients," said Grigg, adding:
"We care deeply about the patients we serve. Our mission is to enrich lives through better health – that means having a sufficient number of highly qualified providers and doing all we can to make sure those who need care are receiving it in a timely manner."