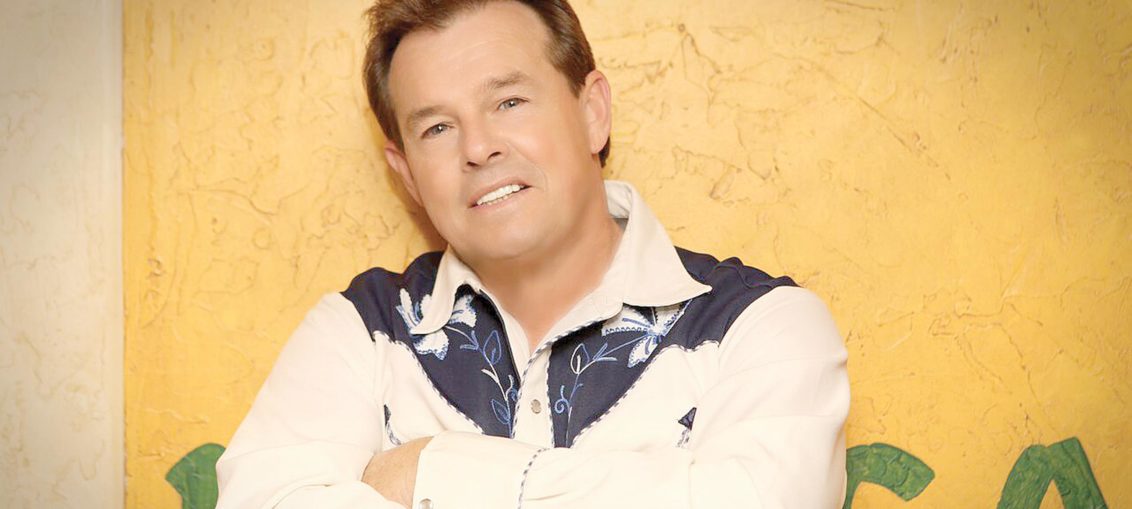 Country music star Sammy Kershaw has been entertaining audiences for almost five decades, and he is showing no sign of slowing down. His accomplishments include three platinum albums, two gold albums, 25 singles on the Billboard Top 40 Hot Country Songs charts (including the No. 1 song She Don't Know She's Beautiful), and hundreds of thousands of miles traveled to bring his show to fans.
On Sept. 9, Kershaw will be performing at the Harney County Fair, giving fairgoers a chance to revel in his special brand of entertainment. General admission grandstand seating for the concert will be free with fair admission. Reserved  section seating  is available for an additional $25, and trackside/party pit standing room only is available for an additional $10. Tickets are available online, at the Harney County Fair office, or at the gate on the day of the show.
On Aug. 15, Kershaw was busy setting up for a show in Harrisonburg, Va., but he took some time out to visit with the Burns Times-Herald.
Kershaw was born Feb. 24, 1958, in Kaplan, La., the oldest of four children. He was 11 years old when his father passed away, and it was then that he started down the road to a country music career.
Kershaw said his friend's stepdad, who played in a band, ended up playing a role in his success.
"Everybody knew I was headed for trouble," Kershaw said. "So my friend's stepdad went to my mother and asked if I could play in the band with them. He told her that it would be OK — that he would take care of me."
Kershaw started work as a "bandboy" when he was 12, spending five nights a week in the ballrooms and honky-tonks while going to school during the day.
One night, the stepdad poked his head behind the stage and asked Kershaw if he wanted to sing a song for the crowd.
"I jumped at the chance," Kershaw said. "I think kids are taught fear, but I didn't have a chance to think about being scared to perform, so I just went out and did it. And the people loved it."
That one-song performance soon turned into Kershaw singing two songs, then three, then four, and he was on his way.
Kershaw eventually signed with Mercury Records, and released his debut album Don't Go Near the Water in 1991.
"It only took me 21 years to become an overnight success," he said with a laugh.
Country music has changed a bit over the years, and Kershaw offered his philosophy on the trends.
"The 90s were so good. Some artists started to mix in some pop sounds, but it always comes back to country music," Kershaw said. "Country music is the only genre that hates itself. It's always trying to change what it is."
Even though the sound of the music has changed, Kershaw remained relevant by putting out new albums regularly.
"There is sort of a built-in population of fans," he noted. "The people that listened to country music when they were in their 20s and 30s now have kids that grew up listening to it, as well. Now those kids are in their 20s and 30s, and that's the new audience. But we don't have that radio audience anymore because of the way technology has changed the way people listen to music."
Kershaw has also maintained a loyal fan base by touring and giving the crowd a good show. Last year was a good year on tour, this year is the best he's had in 11 years, and he's predicting next year will be even better.
The size of the crowd or the venue doesn't matter to Kershaw. He said he's happy to bring smiles to people's faces with his craft.
"I love what I do. I love singing for people," he said. "Being in the studio making an album is OK, but when you're on stage, and you get that instant feedback, it's great. Live shows are my favorite."
Touring the country is a way of life for Kershaw, and his bus is where he calls home most of the year. Despite having houses in Louisiana and Nashville, Tenn., Kershaw calls his bus his No. 1 home.
"I don't have a big house and all that crap," he said. "I pretty much live on the bus, and it's where I can get some real rest. Going to school during the day, playing the bars at night, I learned to sleep anywhere and anytime. I was kind of a gypsy."
When asked what artists he listens to, Kershaw replied, "George Jones, Merle Haggard, Lynyrd Skynyrd, the Marshall Tucker Band — I like the older music because everyone can understand the lyrics."
Kershaw added that he's particular about the songs he chooses to record and perform because, "If I haven't lived it; I won't record it."
Songwriters also come into play for artists looking for new songs, and Kershaw asked that the songwriters not be mentioned when he was delving into new material.
"Dean Dillon is a heck of a songwriter, and everything he writes is good.So for a while, it was hard to not record his songs," Kershaw said. "But I want to pick a song because I lived it. I'm honest about my music."
Looking back at the road that got him to where he is today, Kershaw said he is happy with his career choice.
"I knew what I wanted to do when I was young, and people liking my music is a great reward," he said. "I like that it means as much to them as it does to me, and I thank the folks for making my lifelong dream come true. There's better singers than me, but some have left the industry to do something else. I'm still living my lifelong dream."
Kershaw's new album Swamp Poppin' will be released Sept. 8, the day before he performs in Harney County.
Get your tickets, arrive early, and settle in for an evening of country music, Sammy Kershaw style, on Saturday, Sept. 9.