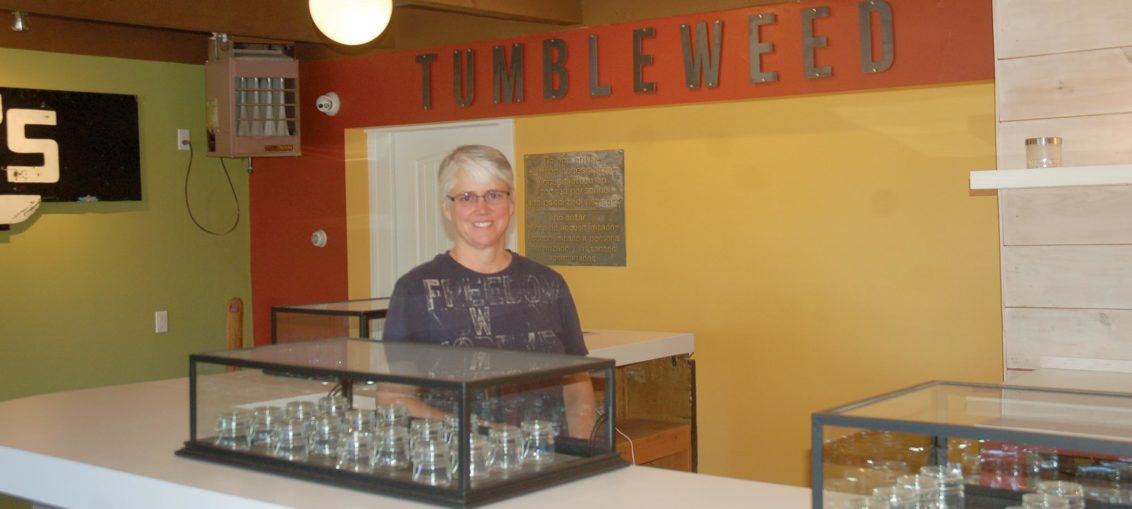 For Julie Beitzel, the medicinal benefits of cannabis are personal. Beitzel, co-owner and manager of Tumbleweed Cannabis Co. on Highway 20 in Hines, said she was injured several years ago when her vehicle was struck from behind by another. Traditional prescription medicines weren't helping to alleviate the pain, so she decided to try medical marijuana, and the difference was unmistakable.
"It's amazing how much help cannabis can be," Beitzel said. "It can make a huge difference in people's lives. Used as a pain reliever, people can feel better and have more energy."
Beitzel explained that, because medical cannabis is now legal in more than half of the United States, more research is being done, and the studies are finding cannabis can be used to treat a number of physical ailments, including Parkinson's disease, seizures, and multiple sclerosis.
"Now we can get actual, accurate medical information from these studies," Beitzel said. "Scientific evidence can show how cannabis can be effective in treatments."
Because of the increased use of cannabis for medicinal benefits, Beitzel and her business partners saw an opportunity for a medical and recreational dispensary in Harney County.
They purchased the building that housed Egan's Tavern for several decades and began the process of turning it into a dispensary Feb. 27.
New construction began by taking down the back section of the building, more than 500 square feet, because of water damage from a leaking roof. Two offices, a bathroom, and the poker room were also taken down. Work then focused on replacing the wiring, plumbing, walls, roof, windows and flooring. Beitzel said they reused a lot of the wood that was part of Egan's, and they kept a lot of the items that they found in the former tavern to use in the dispensary, including the sign that used to hang out front of the building. A glass block wall from the poker room is also now part of the dispensary's lobby area.
The result is a warm, welcoming business featuring soft colors, ample space, and a lot of natural lighting.
"We're ecstatic about the way it turned out," Beitzel said. "It's even better than expected."
Beitzel, who moved to Hines from Boise, Idaho, said the building also holds a little bit of nostalgia for her.
"I have loved this building since I was a little girl. We would come through here on our family trips to the coast, and there was always something special about this place. Now I own it," she said with a laugh.
The building has been equipped with all the security measures required by the state, and the business is now waiting for the workers' permits to arrive before they open their door to customers.
The name of the business underwent a change from the initial idea. It was originally going to be called High Desert Cannabis Co., but there were so many other companies using "High Desert" in their names that it was becoming confusing to the public. Beitzel said they changed the name to Tumbleweed Cannabis Co. LLC because they wanted a name that would  pay tribute to the Hines area as well as the cannabis industry.
Tumbleweed Cannabis Co. will employ five, full-time employees after receiving more than 80 applications for the positions.
Products that will be available include flowers, edibles, salves, tinctures, dabs, oils, and vapes.
Hours of operation have yet to be determined.