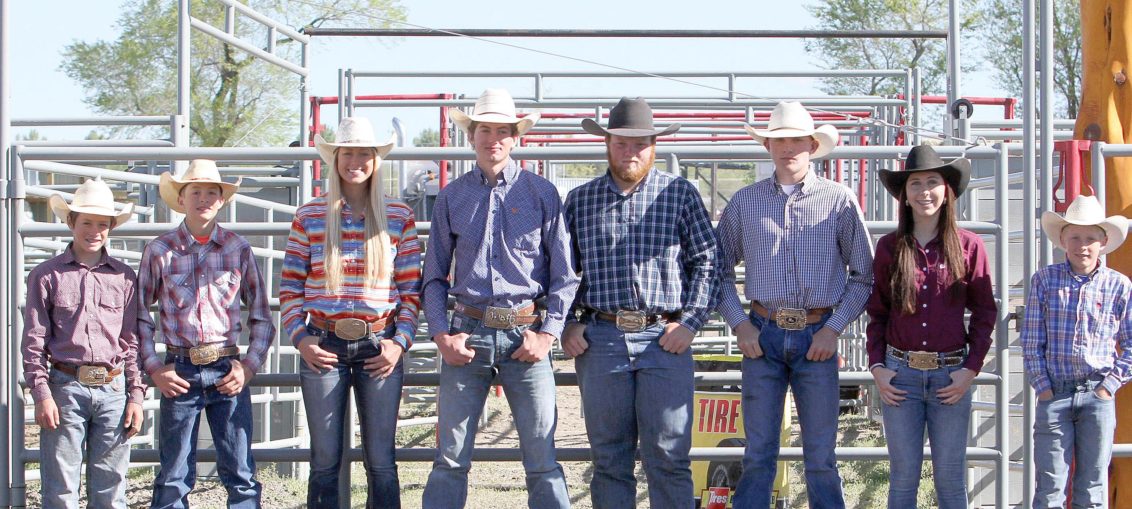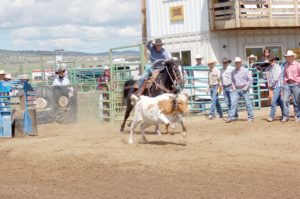 The Harney County High School Rodeo Team  hosted a two-day rodeo at the Harney County Fairgrounds on Saturday and Sunday, May 20-21.
Members of the Harney County team from Burns High School are Lindsey Taylor, Zane Taylor, Brady White, and Tea Recanzone; those from Crane Union High School are Cashe Davis, TC Hammack, Alex Defenbaugh, and Chase Joyce; GW Clark from Monument High School; and Kaden Greenfield of Lakeview.
On the first day of competition, Z. Taylor placed sixth in the tie down roping (15.70), GW Clark was third in steer wrestling (14.03), L.Taylor placed eighth in barrel racing
(18.254), and in team roping, White (heeler) and Blake Haigh (header) placed third (8.28), and L. Taylor (header) and Z. Taylor (heeler) finished eighth (12.81).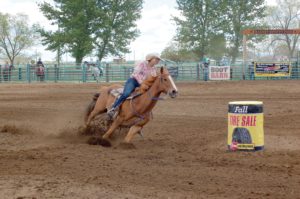 On the second day of action, Hammack (header) and Davis (heeler) took first in team roping (12.74), Alex Defenbaugh (header) and his draw partner were seventh (29.91), Z. Taylor finished sixth in steer wrestling (29.19), and L. Taylor placed ninth in goat tying (9.08).
A junior high rodeo was held May 19-20 in conjunction with the high school rodeo. Competing from Hines Middle School were Adam White and Ty Taylor. Results of the junior high rodeo were not available by press time.