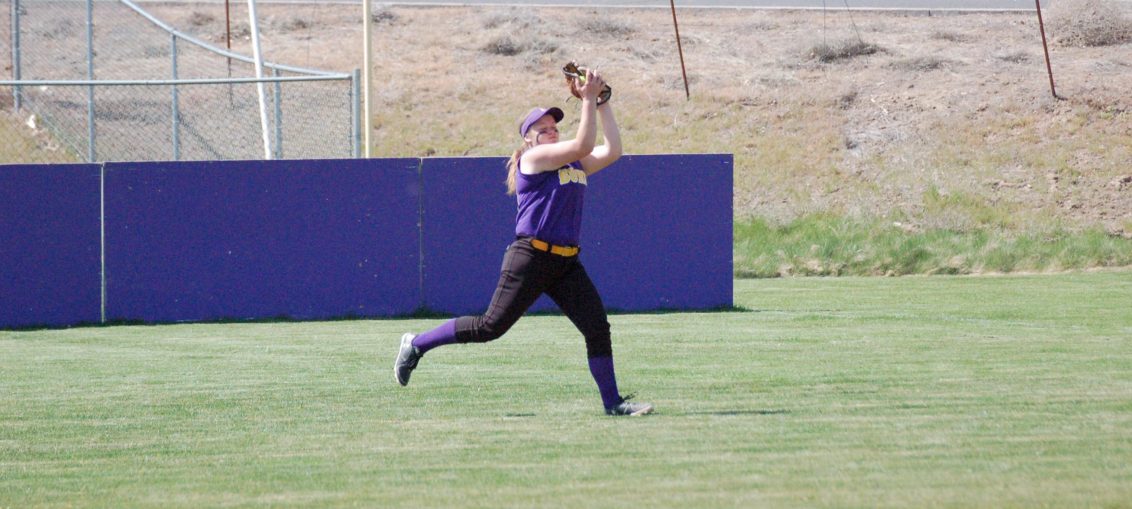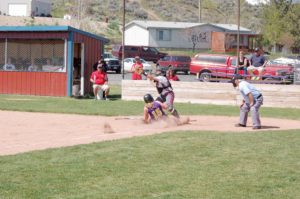 The Burns softball team finished out the regular season by splitting doubleheaders with Enterprise and Nyssa. The Hilanders finished with a 5-5 record in league, and 10-11 overall.
On Tuesday, May 9, Burns hosted Enterprise and won the first game 11-5. The Hilanders trailed 3-2 heading into the bottom of the second, and then put together a four-run rally to go up 6-3.
Burns tacked on another three scores in the third and added two more insurance runs in the sixth for the win.
The Hilanders had 14 hits in the game, including home runs by Grace Johnston and Ally Sutcliffe. Johnston and AJ Sutcliffe each collected three hits in the game, and Al. Sutcliffe, Shealyne Peasley, and Cassie Patterson each finished with a pair of hits.
Al. Sutcliffe pitched a complete game and picked up the win. She struck out seven and walked four over the seven innings of work.
Enterprise bounced back in the second game, shutting out the Hilanders 11-0. The Outlaws put three runs on the scoreboard in the first inning, and then added four runs in each of the next two innings for the victory.
Burns was held to seven hits, with Shai Skinner and Patterson each picking up two singles.
Al. Sutcliffe took the loss, giving up seven earned runs on 15 hits, with three strike outs and five walks.
On Friday, May 12, the Hilanders met Nyssa in Vale for the twinbill.
Burns jumped out to an early lead in the opener, scoring three runs in the first.
The Hilanders padded their lead with a five-run fourth, but then things began to fall apart. The Bulldogs scored four runs in the sixth to cut Burns' lead in half, and then sent the game into extra innings with another four-run rally in the seventh.
The Bulldogs then plated a run in the eighth for a 9-8 win.
The Hilanders had 12 hits, led by Skinner with four, AJ Sutcliffe with three, and Cassidy Reid with two.
Al. Sutcliffe pitched all eight innings, giving up seven earned runs on 11 hits with 11 strike outs and four walks.
Burns left no room for a Nyssa comeback in the second game, pounding out 16 hits for a 17-3 victory.
Tied at 1-1 after the first inning, Burns scored four in the third, one in the fourth, and another six in the fifth. They then closed it out with a five-run sixth inning.
Skinner, Patterson, and AJ Sutcliffe paced the Hilanders' hitting attack with three hits apiece.
Al. Sutcliffe gave up three runs on seven hits with nine walks and one strike out over six innings.
The Hilanders will open district playoffs at Enterprise at 2 p.m. Wednesday, May 17.