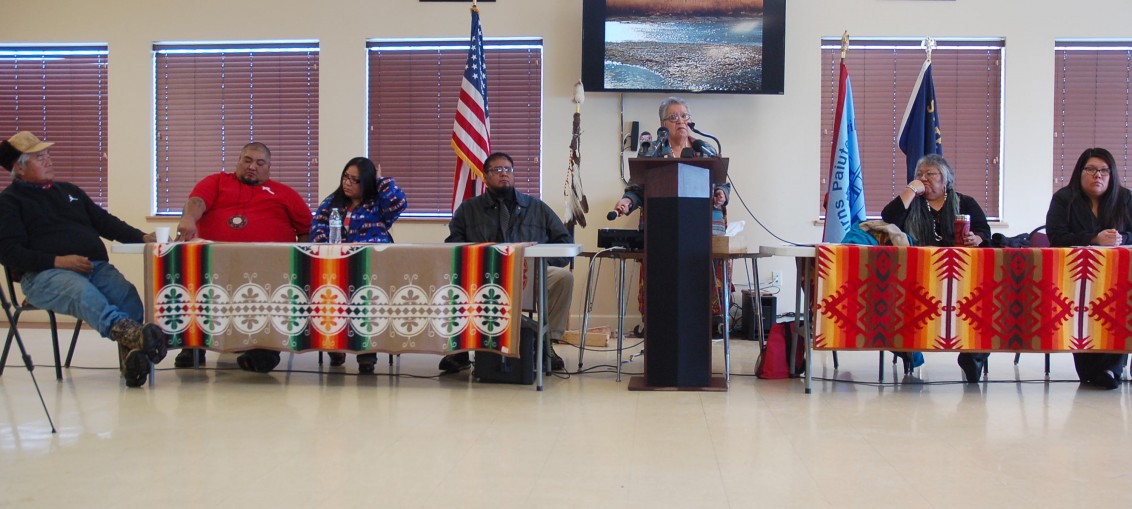 'Get the hell out of here'
After welcoming media members to a press conference on Wednesday, Jan. 6, Burns Paiute Tribal Chair Charlotte Roderique stated the Burns Paiute Tribe does not condone the armed protest at the Malheur National Wildlife Refuge.
"Armed protesters don't belong here," Roderique said. "By their actions, they are desecrating one of our sacred traditional cultural properties. They are endangering our children, and the safety of our community, and they need to leave."
Roderique stated the Burns Paiute Tribe are federally-recognized tribe, whose ancestral territory includes the area managed as the Malheur National Wildlife Refuge, and added the tribe has not ceded any of its rights in the area.
Roderique explained the Burns Paiute Tribe signed a treaty with the federal government in 1868, but the treaty was never ratified by Congress. Both parties however, acted in reliance on the treaty, and the U.S. government guaranteed it would protect the safety and property of the Northern Paiute people.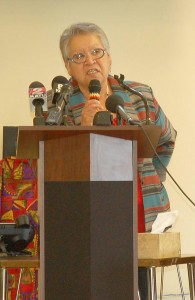 "The protesters have no claim to this land," Roderique said. "It belongs to the Native people who live here."
Roderique said the Burns Paiute Tribe has a good working relationship with the refuge management, and they look at them as the protector of cultural sites in that area.
"For them (the protesters) to say they're going to give it back to the rightful owners, I had to laugh" Roderique said. "I figured I better write an acceptance letter for when they give it back to us."
Roderique stated she and other tribal members don't feel oppressed by the government, and she wouldn't dignify the group at the refuge by meeting with them.
Roderique said the people at the refuge are outsiders who don't understand the community. She said they have called for the government to relinquish management of public lands, yet ranchers in the area receive drought and grazing subsidies, as well as other money from the government.
Tribal Council Member Jarvis Kennedy was blunt in his opinion of the situation.
"They just need to get the hell out of here. We didn't ask them here. We don't want them here. We, as Harney County residents, don't need some clown to come in here and stand up for us," Kennedy said."They say they don't want to bother the community, but you know what? Our little kids are sitting at home right now when they should be at school."
When asked if she was happy with law enforcement's response to the situation, Roderique answered, "Yes, so far."