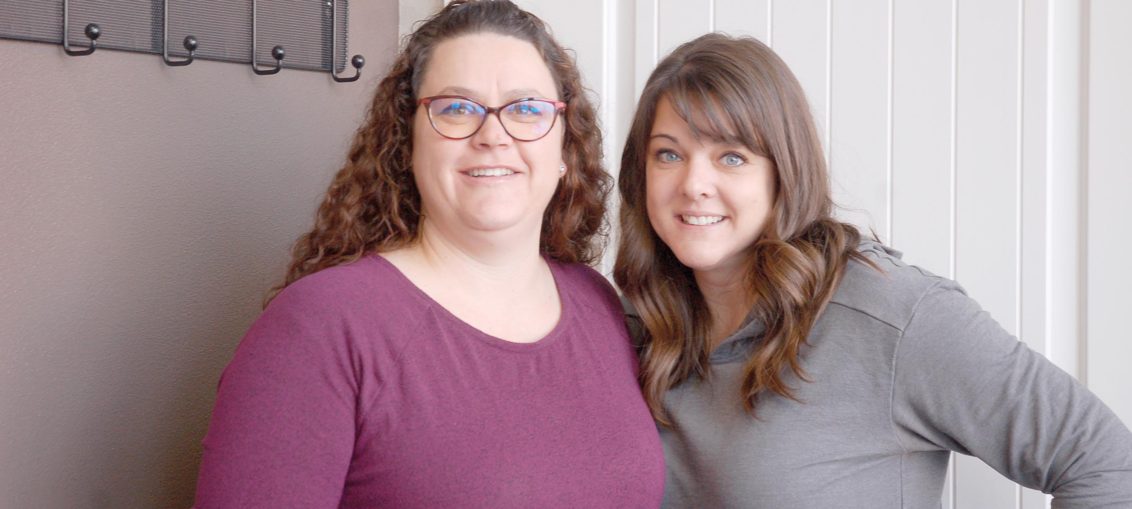 Boasting a vibrant ranching community, Harney County is familiar with the concept of branding in an agricultural sense. But, recently, two local entrepreneurs embarked on a venture to bring branding to your wardrobe.
Sara Winn and Charity Robey started Switch Canyon Branding, a screen-printing, embroidery, and heat-press business that offers marketing materials and custom apparel.
Robey said they can customize "just about anything you can wear," including T-shirts, sweatshirts, and hats. Winn noted that various types of personalized bags will also be available.
Businesses and sports teams can use Switch Canyon Branding's services to add their logos to a variety of items. So, whether you're looking to advertise your business or support your favorite athlete, you can do so in style.
"If you want something put on a shirt, we can put it on there," Robey said. "If you can think it, we can probably do it."
Winn added that customers can submit preexisting designs or work with the company to develop custom creations.
Winn and Robey purchased equipment that can be used to create individual items or mass produce a line of products.
Winn said she's familiar with some of the equipment and processes. Robey said she's "brand spanking new" to this line of work, but expressed excitement about the learning process.
Winn and Robey will be picking up their equipment this weekend and taking a class to learn new techniques.
"We're eager to provide Harney County with quality, custom products that will help brand their businesses," Robey said.
Winn said one of Switch Canyon Branding's goals is to keep business local, adding that they also hope to serve other communities throughout Eastern Oregon and beyond.
Winn said she was inspired to start the business when she saw an opportunity in the market. She needed a partner, so she pitched the idea to Robey, her longtime friend, via text message.
"The reason I reached out to Charity is that she is hardworking, smart, and willing and able to learn," Winn said, adding that she thinks Robey will make a great partner and they'll work well together.
"It was just kind of providential," Robey said, adding that she was looking for a part-time job.
"We would like to provide a service to the people of Harney County that will allow us to have flexibility to be moms," she said.
A single mother of four and paraoptometric technician at Family Eye Care, Robey said she was looking for an opportunity to build her retirement that would fit her busy lifestyle.
Also a mother of four, Winn has lived in Harney County for almost 20 years. She is the office manager at Silvies River Charter School, and her husband, Dan, works at Harney District Hospital.
Winn and Robey noted that Harney County Economic Development helped get their business up and running.
"It's made our wildest dreams come true," Winn said, explaining that the organization helped with business applications and loans.
"They made it easy," Robey added.
Switch Canyon Branding will be located in Winn's home, which is being built at the base of Switch Canyon. The shop, which is opening in a few months, will feature samples to assist customers in the creative process. Premade items will also be available in local businesses, such as the Central Hotel in downtown Burns. Additionally, a website is currently being developed, which will allow customers to access Switch Canyon Branding's services online.
Customers can call 541-573-7233 or email switchcanyonbranding@gmail.com for a consultation.
"We want the chance to show what we can do," Robey said. "Let us brand your business."