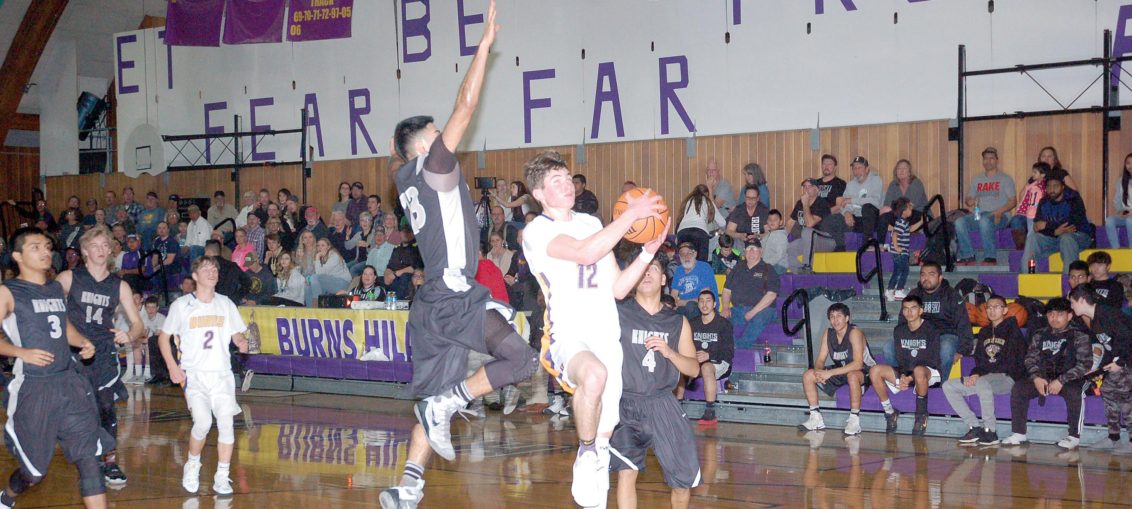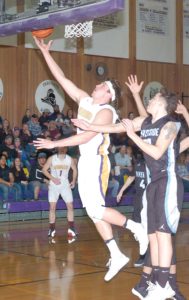 The Burns boys basketball team picked up back-to-back victories last weekend to move into a tie for first place with Umatilla in the Eastern Oregon League (EOL) standings.
On Friday, Feb. 2, the Hilanders raced past Irrigon 62-40, with Dakota Ceja leading the way with 26 points.
Expecting Irrigon to play a fast-paced brand of basketball, the Hilanders turned the tables on the Knights and burst out to a 23-8 first-quarter lead. The Knights had no answer for Ceja — the diminutive point guard who directed the offense, dished out assists to the cutters, and constantly befuddled the Irrigon defenders.
The Hilanders stayed with the relentless pace in the second quarter and extended their lead to 40-20 by halftime.
Irrigon opened the third quarter with a 7-2 run, but Burns quickly squelched any thought of a comeback with a 9-0 run of their own, and led 51-33 headed into the final period.
The Hilanders' lead was never in doubt in the fourth quarter, and Ceja was six-of-six from the free throw line in the final minutes to close the deal.
Bryce Goss finished with 12 points for Burns, Zane Taylor added nine, Kai Dahl six, Cade Tiller five, and Jacob Cawood and DJ Hoke two each.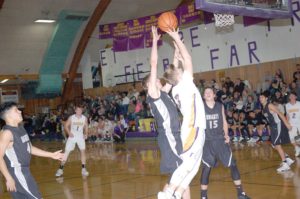 •••
The Hilanders entertained Riverside on Saturday, Feb. 3, and improved to 6-2 in the EOL with a 59-37 victory over the Pirates.
The Hilanders had four players in double figures, led by Cawood with 15. Taylor added 14, Ceja 11, and Goss 10.
The pace of the game was decidedly slower than the previous night as Burns churned out a 14-11 first-quarter advantage.
The Hilanders opened up the second quarter with a 9-1 run and went into the break up 29-18.
Riverside hit a 3-pointer to begin the third quarter, but Burns answered with a basket by Goss and three consecutive 3-pointers by Cawood to grab a 19-point lead. The Hilanders continued to add to their total and were up 53-26 after three quarters on their way to the 18-point win.
Jake Keady finished with five points for Burns, and Dahl dropped in two.
Burns and Umatilla lead the EOL with 6-2 records, with Irrigon sitting at 6-3. Nyssa is 4-4, Vale 2-7, and Riverside 1-7.
Burns travels to Nyssa on Thursday, Feb. 8, and then finishes up the regular season on the road at Umatilla Saturday, Feb. 10.
SaveSave