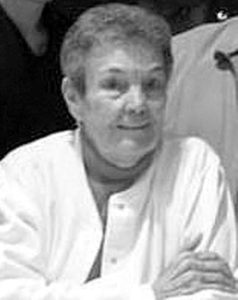 Paula J. "Keata" McCallum, 88,  passed away Dec. 31 in Boise, Idaho. She was born Feb. 20, 1929, in Klamath Falls to James and Ursula Brophy. Her family moved to Hines when she was just an infant, and she spent her entire life in the Burns and Hines area. In 1947, she married Clarence (Inie) McCallum. Together, they raised two children, James and Paula.
Keata is survived by her son, James (Mary) McCallum; daughter, Paula (Bill) Landon, all of Boise; grandchildren, Nicklaus McCallum of Nashville, Tenn., and Molly McCallum Palmer and her husband, Joe Palmer, of Boise; stepgrandson William Landon III of Pompano Beach, Fla.; sisters, Ursula Brantley and Theresa (Don) Howes; and numerous nieces and nephews.
She was preceded in death by her husband, Clarence; parents, James and Ursula Brophy; sisters, Iyleen Mellish and Mary Creekmore; and brothers, Donald Brophy and James Brophy.
Keata was a member of the Holy Family Catholic Church and member of the Assiniboine and Sioux Tribes of Poplar, Mont.
A graveside service was held Friday, Jan. 5, at the Burns Cemetery. Memories and condolences can be shared with the family on Paula's memorial Web page at summersfuneral.com