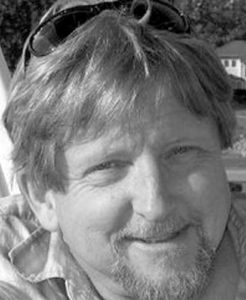 John Thomas Nelson (known as Thom or Tom) passed away unexpectedly Dec. 30 in Blue River. He died of natural causes.
He was born Feb. 22, 1955, to John and Phyllis Nelson in Cooperstown, N.D., the fourth of seven children. The family farmed in North Dakota until 1961, when they sold the farm and Phyllis joined John in their teaching careers. They moved to Powder River, Wyo., in 1963, and to Burns in 1965. Thom had a keen sense of humor, and was very generous and compassionate, happy to be a friend to all. He graduated from Burns Union High School in 1973 and received a bachelor's degree in sociology from the University of Oregon in 2007. Soon after high school, Thom joined the Army, where he served in Germany, and met his first wife, Hille Kleinhans. They were married in Reno, Nev., in 1977. A highlight in Thom's life was when he and Hille took trips to India and Guatemala. After an amicable divorce in 1995, Thom met and married Elaine Flitton. The couple had a daughter, Lasaya, together and later divorced. Lasaya was the light of Thom's life.
Thom was a die-hard Oregon Ducks fan, as well as an avid Hilander fan, always following the success of his favorite teams. He also enjoyed the outdoors, sports, history, and politics. He was very proud of all of his family and was able to join his siblings in a family reunion in Burns this past July. He greatly enjoyed his visit to Burns and catching up with nieces and nephews.
Thom is survived by his daughter, Lasaya; half-brother, Joel Nelson of Jamestown, N.D.; brothers, Ralph Nelson of Central Point, and Ted Nelson of Mukilteo, Wash.; sisters, Muriel Wenick and Sallie Peila of Burns, and Marlene Goddard of Spring Creek, Nev.; numerous nieces and nephews and aunts and uncles; and by his beloved dog, Willy.
He was preceded in death by his parents.
Thom signed most Facebook posts and texts with "LoveLoveLoveIS." A recent post from December stated, "And so we come to know and rely on the love God has for us. GOD IS LOVE. We who live in love, live in God…and God in us."
A memorial service is being planned for late spring or summer. Donations in Thom's memory may be made to the Oregon Food Bank.