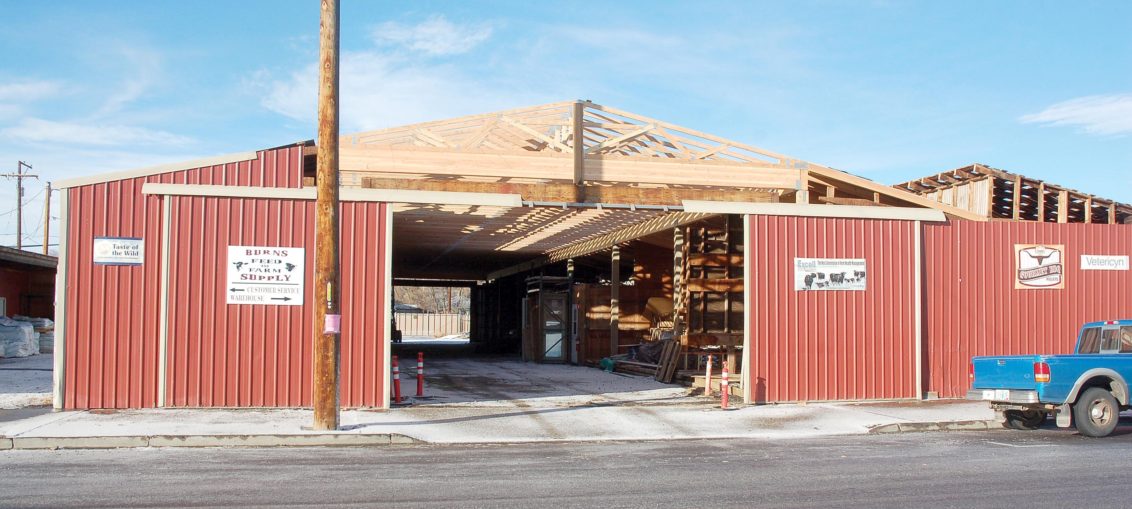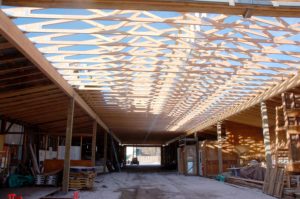 Eastern Oregon's winter of 2016-17 saw one snowstorm after another. The few inches of snow soon turned into a foot of snow, and still the snow came down. Snow drifts lined the streets. Homes, businesses, and vehicles were covered, and the snow continued to fall. The weight of the snow continued to grow, along with the measurements, and something had to give.
One of the collapses occurred at about 2 p.m. on Jan. 21, 2017. It was then that the center portion of the warehouse roof at Burns Feed and Farm Supply gave way, sending wood debris and snow in every direction. The collapse also tore out wiring and lighting on the way down.
Sue Ramsay, owner of the business, said there were employees in the warehouse, but fortunately, they were off to the side and were not injured.
After surveying the damage and noting that the sides of the building were OK, the cleanup effort began. The snow, ice, and debris were removed, and calls were made to law enforcement and the insurance company. Ramsay even put up yellow caution tape to warn unsuspecting citizens and customers. Despite efforts to retrieve inventory from the warehouse, there were losses from the unprotected inventory.
Next came months of wrangling with the insurance company over repair and/or replacement issues.
The decision was made to repair the building, and during the summer, Ramsay hired Werner Arntz of High Desert Engineering to draw up the plan for a new roof.
"Then Phillip Sitz Construction was able to fit us in to their schedule, which wasn't easy," Ramsay said. "All the contractors were so busy, and I appreciate them getting to us when they could."
To ensure that the business would remain open through the winter, the Harney County Planning Department expedited the permit process, and work on the roof began.
Now, after the efforts of all, the warehouse is closed up, protecting the inventory, and a new metal roof is expected to be installed in early January. There's also new wiring and lighting that will be installed by Eric Young of Central Oregon Electric.
Ramsay said, despite all the frustrations of dealing with the roof collapse, it was a blessing in disguise. The new floor plan allowed for more space in the warehouse, enabling them to expand their inventory to include corral panels, chutes, gates, feeders, and water troughs.
Plans are also in the works to offer flowers, vegetable starts, and other plants in the spring.
"Just like the phoenix rising again, we have risen from the debris with an expanded focus," Ramsay said. "The warehouse, measuring just over 10,000 square feet, now will have the dark corners lit up, and with the weather cooperating, we should have it all done by Valentine's Day."
Burns Feed and Farm Supply, 80 S. Broadway in Burns, is open 9 a.m. to 5 p.m. Monday through Saturday.