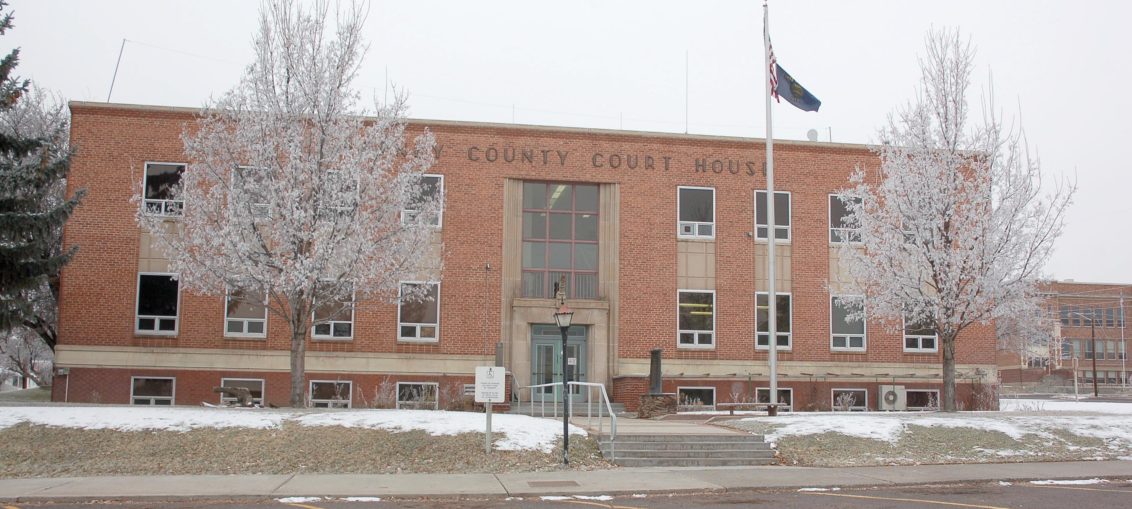 Lori Cheek and Brooke Nyman attended the Dec. 6 regular meeting of the Harney County Court to provide an update regarding the Harney County Juvenile Department.
Cheek began by providing the court with statistics.
"These are stats from our caseload involving DHS [the Department of Human Services]," she explained.
Cheek reported that there are currently 60 children in DHS's custody.
"That is super high," Harney County Commissioner Patty Dorroh said.
Cheek explained that the majority of cases involved substance abuse (such as methamphetamine and heroin use), but neglect, domestic violence, and mental health issues were also factors.
"We're working really closely with schools, mental health, and other community agencies and programs, such as Community in Action," Cheek said. "Community in Action formed a subcommittee to look at what's causing this huge influx of DHS cases. One of the things that they asked us is, 'Can we intervene at an earlier age?'"
Unfortunately, Cheek noted that 37 of the 60 cases came from outside the area, which makes early intervention especially challenging.
She said people are relocating to Harney County because they have family or friends in the area, and they're able to obtain services, such as emergency housing.
"They may or may not have the wherewithal to leave, and it definitely affects us," Cheek said. "Part of this is probably happening across all of the little regions that care about their community and support them. Not all communities do what we do here."
Cheek said the Juvenile Department is currently able to fulfill it's duties, but she expressed concern that staff time could become tight.
She explained that the circuit court asks the department to provide a lot of assistance with these cases. For example, the department is required to locate the children's parents and summon them to court.
"Then we go through the system with them," Cheek said.
She added that department staff are currently serving as Court Appointed Special Advocates (CASAs) in three cases, as there's an acute shortage of these advocates.
"We have one active CASA right now," Cheek said, adding that she's trying to recruit more.
Dorroh stated that she's very concerned about the CASA situation.
Cheek also reported that, starting July 1, the Attorney General's Office will provide legal direction for DHS.
"That means that the local DA [district attorney] will not be involved, so there will not be local control," Cheek said. "I would assume we will stay involved in service and all that, but we'll follow the lead of what the court has us to do."
Cheek said the Juvenile Department is also working extensively with local schools to curb truancy and provide tutoring and counseling.
Nyman provided an update regarding the reimplementation of the Teen Court program.
She noted that Burns High School students have been more engaged with Teen Court since teachers started offering extra credit for participation. She added that Circuit Court Judge William Cramer and Deputy DA Ryan Hughes have been contributing their expertise.
Cheek discussed developing a program that would allow youth who are on probation to earn money to pay restitution by working at the courthouse under the department's supervision.
"There's so many ways that it benefits kids. They rub shoulders with people like you all, and they feel good about themselves," Cheek told the court. "They also are able to feel good about what they are going to be able to contribute," she said. "Mom and Dad paying out a $20 bill doesn't do them any good. There's no skin in it."
Cheek said she'll return in the spring to discuss the program further.
•••
Paul Hyland shared statistics concerning veteran suicide and divorce rates and provided information concerning programs that can help vets through the difficulties that they may face.
He recommended the Saratoga WarHorse program, which assists veterans from around the nation who are suffering from psychological disorders, such as post-traumatic stress, by connecting them to race horses that are no longer competing.
Hyland, who is a Korean War veteran, traveled to Aiken, S.C. last year to participate in the program.
"I don't know how to explain it, but being in that pen with the horse, you make a connection, and it changes things," Hyland stated in an article that was published in the Burns Times-Herald on Sept. 28, 2016. "It changed something in me. I talk to people more now, and I'd like to see more veterans from here go through the program."
During the county court meeting, Hyland stated that he intends to participate in the Mighty Oaks Warrior program in California this January.
According to the organization's website, "The Mighty Oaks Foundation is committed to serving the brokenhearted by providing intensive peer-based discipleship through a series of programs, outpost meetings, and speaking events. Our Mighty Oaks Warrior Programs host such Men, Women, Mentorship, and Marriage Advance Programs at multiple locations nationwide. The warriors who attend are fully sponsored for training, meals, and lodging needs to ensure that, upon arrival to the ranch, each warrior is focused solely on his or her recovery and identifying purpose moving forward."
For additional information regarding Mighty Oaks Warrior Programs, visit http://www.mightyoaksprograms.org
Information regarding the Saratoga WarHorse program can be found online at https://www.saratogawarhorse.com or by calling 1-518-886-8131.
•••
In other business:
• Barbara Cannady and Harney County Commissioner Mark Owens discussed upcoming legislation for the 2018 session;
• Interim Fair Manager Rick Paul announced that a new, permanent fair manager was hired.
Paul thanked the court for its support during his tenure as fair manager, and the court thanked Paul for his work.
Paul also noted that the fair was profitable this year;
• Harney County Judge Pete Runnels reported that the county is looking to fill two positions on the Fair Board, and the deadline for submitting a letter of interest has been extended to Friday, Dec. 15, at 5 p.m.
Letters can be delivered to Runnels' office at the courthouse or emailed to kerry.opie@co.harney.or.us.
Fair Board members will be appointed during the Dec. 20 county court meeting;
• the court authorized Runnels to sign a Business Oregon grant application requesting $50,000. The funding would be used to conduct a study to determine the feasibility of certifying the Silvies River levee to meet Federal Emergency Management Agency standards;
• upon recommendation  by Harney County Emergency Manager H. Paul Gray, the court agreed to allocate the remaining, available Title III funds for search and rescue and other emergency response in the Malheur National Forest;
• Sydney Temple provided a presentation highlighting her 4-H international exchange trip to Japan;
• Greg Smith and Denise Rose of Harney County Economic Development (HCED) provided a brief update.
Topics of discussion included housing and workforce development.
Smith said HCED recently hosted a class that taught cash flow management to small business owners. He said the class was well attended, and some expressed interest in a follow-up class;
• the court proclaimed Harney County a Medal of Honor County.
At the request of the Bend Heroes Foundation, the Oregon Legislature and Gov. Kate Brown designated all 451 miles of U.S. Highway 20 in Oregon as the "Oregon Medal of Honor Highway." The designation is a tribute to Oregon's 26 Medal of Honor recipients.
Two Oregon Medal of Honor Highway signs will be installed on Highway 20 within Harney County.
Runnels said the signs will be unveiled in front of the courthouse at a later date;
• the court reviewed water use requests;
• the court received correspondence from the Burns District of the Bureau of Land Management regarding the Drewsey Priority Area of Conservation Biological Thinning Determination of National Environmental Policy Act Adequacy;
• the court received correspondence from the Malheur National Forest regarding the UP Decks SBA timber sale. The termination date for this sale is Dec. 31, 2018;
• the court received a copy of the 2016 Department of Environmental Quality Material Recovery and Waste Generation Summary;
• Runnels reported that the State of the County/Cities/Community addresses will be held Feb. 6, 2018, at 12 p.m. at the Harney County Chamber of Commerce;
• Dorroh will be attending the Oregon Workforce Investment Board meeting in Portland;
• Owens will be traveling to Washington, D.C. to discuss U.S. Forest Service operations;
• A variety of holiday activities will be held in the courthouse foyer throughout the month of December.
The Burns Paiute Powwow Club will dance Dec. 14 at 2 p.m., the Mennonite Carolers will sing Dec. 20 at 11 a.m., and the Old Time Fiddlers are tentatively scheduled to play Dec. 21 at 2 p.m.
The next regular meeting of the Harney County Court will be held Wednesday, Dec. 20 at 10 a.m. in Runnels' office at the courthouse.