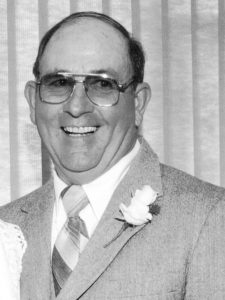 John Pierre Ebar Sr. passed away Nov. 21.
John was born Dec. 18, 1938, in Burns to John and Josephine (Laucirica) Ebar. John spent his entire  life in Burns. He attended Burns schools and graduated from Burns Union High School in 1957. After high school, he attended Oregon State University for one year, and Oregon College of Education in Monmouth for two years.
John was a talented carpenter and worked with local contractors in Burns. In 1975, he built his very own home. John worked for UPS until he retired.
John was an avid hunter, fisherman, and outdoorsman. He was also a pilot, owning two airplanes in his lifetime. John loved Harney County and enjoyed exploring every inch of it. He enjoyed reading and watching old Western movies, as well as educational and historical programs on TV. John also found enjoyment spending time with his lifelong friends, Mike Yee and Bob McDonald. He attended many local sporting events and supported his stepgrandson, Emil, in his education, sports, and daily life lessons.
John was a member of the Burns Elks Lodge, Valley Golf Club, and the National Rifle Association.
On June 6, 1995, John married Emilie Rhen, and they were married until her passing in 2015.
John is survived by his sons, John P. Ebar Jr. and wife, Rozanne, and Joseph M. Ebar; grandchildren, Mckenzie Ebar, Mitchell Ebar, Christopher Rutledge, and Michelle Ebar; and nephew, Duane Morgan. He is also survived by his stepson, Justin Aamodt and wife, Nikki; stepgrandchildren, McKiah Schroeder, Riley Aamodt, and Emil Aamodt; brothers, Roman Yriarte, Louis Yriarte and wife, Doris; and brother-in-law, Tom Method; and numerous nieces and nephews.
John was preceded in death by his wife, Emilie; parents, John and Josephine Ebar; sisters, Mary and husband, Frank Zunino, Dee (Dolores) Method, Elisa and husband, Leo Morgan; nephew, Brian Morgan; and sister-in-law, Fran Yriarte.
Recitation of the Holy Rosary will be held at 7 p.m. Friday, Dec. 1, at Holy Family Catholic Church. A Memorial Mass will be held at 11 a.m. Saturday, Dec. 2, at Holy Family Catholic Church, with interment to follow in the Burns Cemetery.
A luncheon will follow after Mass at the Burns Elks Lodge.
In lieu of flowers, contributions in John's memory may be made to Burns Elks Lodge.