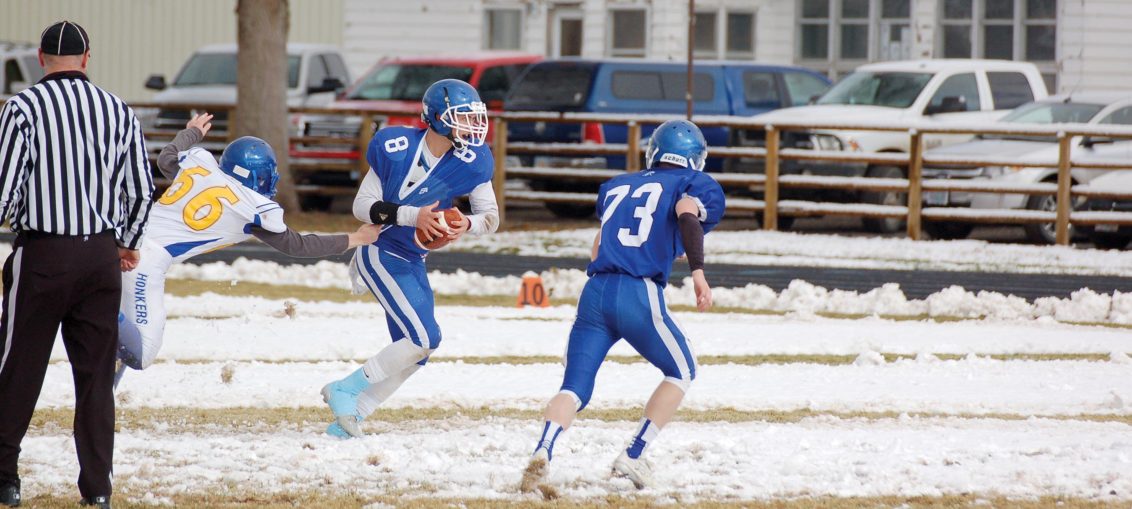 by Lindy Williams
Burns Times-Herald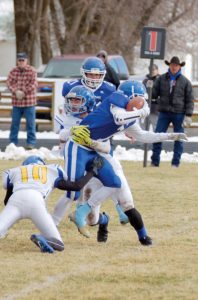 The Crane Union High School Mustangs breezed past the Arlington/Condon Honkers 60-0, in round one of the 1A state football playoffs, on Saturday, Nov. 4.
Miles Maupin punched in a short run to score the first touchdown of the game. Runs by Jacob Dunn, Chase Joyce, and Jay Jay Balowski had put the Mustangs into scoring range. Balowski scored the two-point conversion with 5:28 left in the first quarter to give Crane an 8-0 lead.
The Mustangs forced the Honkers to punt to end their ensuing possession. Balowski, acting as punt returner, returned the ball for a 62-yard touchdown with 3:12 left in the first quarter. Maupin ran in the two point conversion, bringing the score to 16-0.
Arlington/Condon's next possession was quickly turned over back into Mustang hands. With 34 seconds left in the first quarter, Dunn made short work of Crane's drive by finding a hole and sprinting 62 yards to score his first touchdown of the day. The two-point conversion was no good, but the Mustangs retained the 22-0 lead to begin the second quarter.
Wet and snowy conditions in the second quarter made it hard for both teams to hold on to the ball. Arlington/Condon's first possession was turned over on downs. Crane then fumbled the football on their ensuing possession, and the Honkers recovered the ball. A tackle for a large loss by the Mustangs' Elijah Epling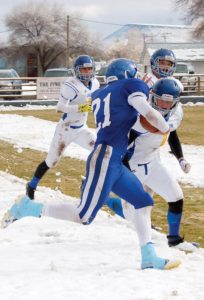 forced Arlington/Condon to punt once again to Balowski.
The Mustangs would score two more touchdowns before half time, and one more two-point conversion. At halftime, the score was 36-0 in the Mustangs' favor.
Just under four minutes into the second half, E. Epling ran 47 yards for his first touchdown of the day. Balowski punched in the two-point conversion, bringing the score to 44-0.
The Honkers' next possession ended when they fumbled the ball and Crane recovered. However, the tables turned back to Arlington/Condon's favor when Crane fumbled the ball and possession was returned to the Honkers. The teams would trade possessions several more times throughout the third quarter.
The Mustangs' next score came at 8:14 left in the fourth quarter, when Balowski returned his second punt for a touchdown. Maupin ran in the two-point conversion, upping the Mustang lead to 52-0.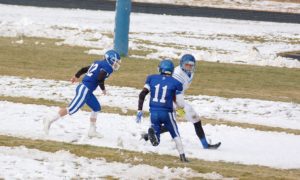 Joyce scored the final touchdown and two-point conversion with 57 seconds left to play. The game expired on the Honkers' last possession. The win improves the Mustangs' overall record to 8-1.
The Mustangs will play the Hosanna Christian Lions in Crane on Saturday, Nov. 11, at 1 p.m.
Cra    22    16    6    16      60
Arl      0      0     0     0         0
SaveSave
SaveSave