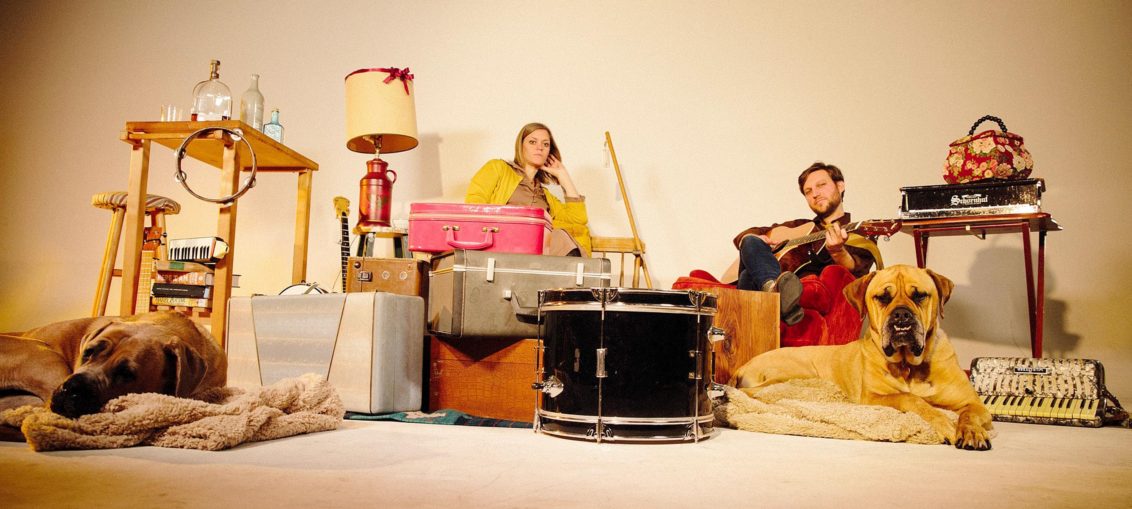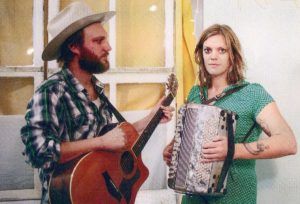 The Chamber Music Society of Harney County will host The Rough & Tumble Thursday, Nov. 16, at 7 p.m. at the Lincoln Auditorium, 550 N. Court Ave. in Burns.
The Rough & Tumble is a folk band consisting of Mallory Graham and Scott Tyler who hail from Nashville, Tenn.
"In their six years as a band, The Rough & Tumble have seen more rest areas, box-store parking lots, and late-night bars with early-morning coffee shops than the average Nashville musician," the band's flier states. "Mostly because they aren't from Nashville anymore."
In April 2015, Graham and Tyler sold their trinkets and furniture and moved into a 16-foot camper with their 88-pound dog, Butter. By November 2016, they accumulated more than 200 shows, one marriage license, three flat tires, and another 80-something-pound dog named Pud.
Now well into their third year of life on the road, the band's only tie to Tennessee is a post office box.
According to the flier, "Thoughts of home, and exactly where that might be, are looming over the little folk band as they prepare to release their new, full-length album, We Made Ourselves a Home When We Didn't Know."
The album is expected to be released in January 2018.
In 2017, the band released Cardboard and Christmas Lights, an EP featuring old standbys and new favorites.
Pieces and Pieces —  the soundtrack to a short film about post-traumatic stress disorder, women, and war — was released in 2016.
The Rough & Tumble is currently on a coast-to-coast tour that's stopping in Burns Nov. 16.
Tickets will be available at the door $15 apiece or $35 for a family. Student tickets are only $10.
For more information about The Rough & Tumble, visit the band's website at www.theroughandtumble.com or Facebook page at facebook.com/theroughandtumble. The band's Twitter and Instagram handle is @theroughandtumble.
If you prefer "snail mail," you can send an "old-timey" letter to P.O. Box 160474 Nashville, TN 37216.
SaveSave
SaveSave
SaveSave