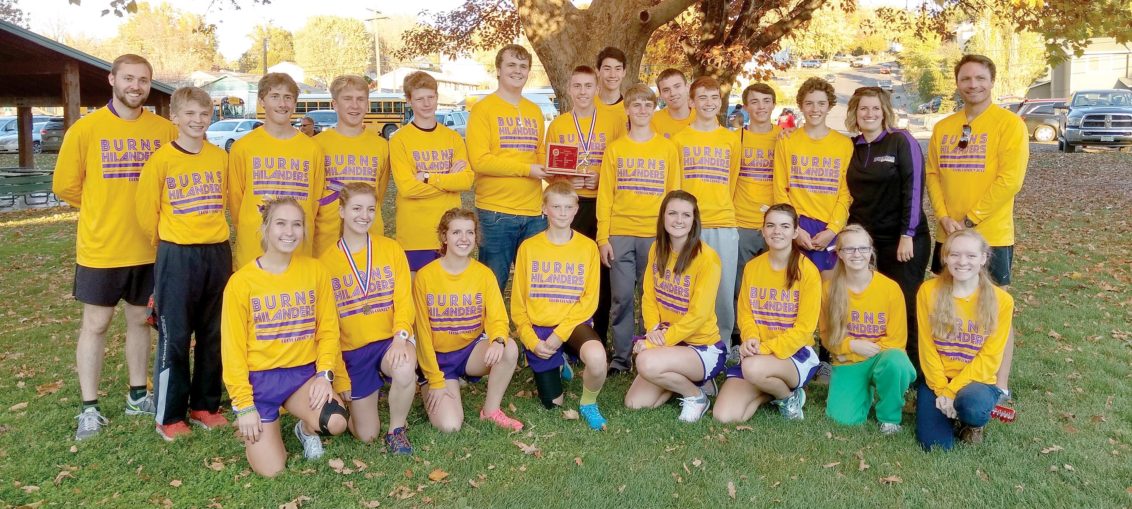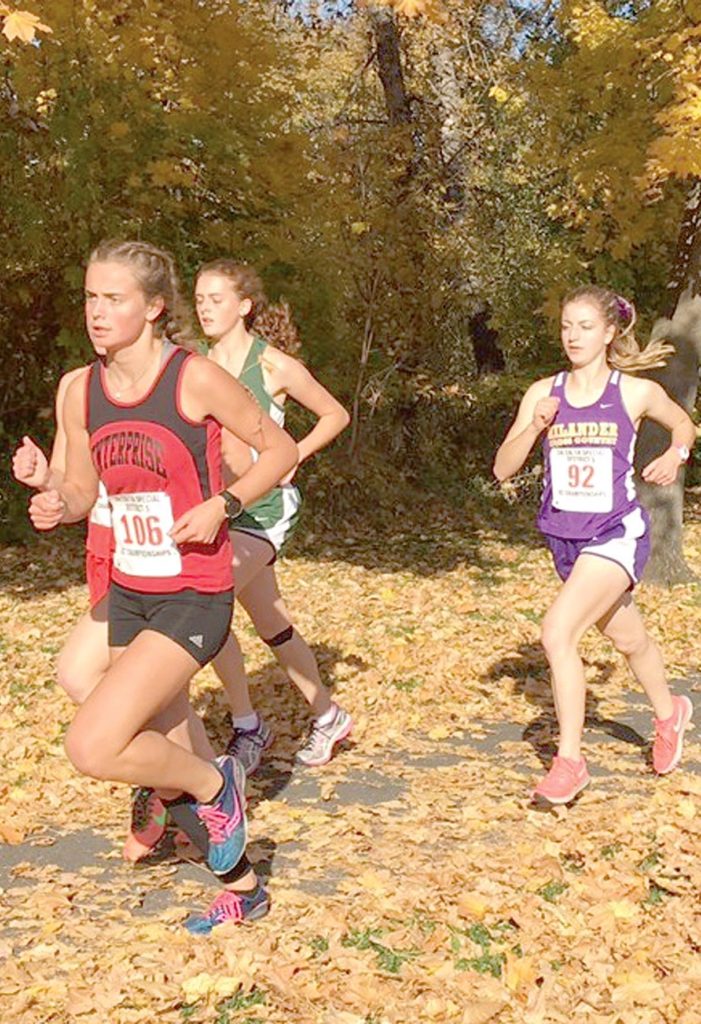 For the first time since 2005, the Hilander boys cross country team qualified for the state meet after placing second to a tough Union team at the district meet held Friday, Oct. 27, in Pendleton.
The Hilander charge was led by junior Emmet Klus, who clocked the 5K course in a personal best of 16:26 to earn a third-place finish. This set the tone for teammates clocking personal bests. In his first cross country season, sophomore JP Friedrichsen placed 12th with a time of 17:45. Fellow sophomores Ryan Robles' (17:56) and Calvin Bates' (18:07) strong efforts earned 16th and 17th places, respectively. Chris Boyd's 30th-place finish at 19:24 completed the team's score. The varsity squad was rounded out by freshmen Tom Boyd (19:32) and Mason Wulff's (19:35) 34th and 35th-place finishes. These men will compete at the state meet Saturday, Nov. 4, at Lane Community College in Eugene.
Union won the boys team title with a score of 23. Burns was second with 77, followed by Stanfield 103, Heppner 111, Nyssa 142, Enterprise 176, Griswold 189, Vale 196, Elgin 213, Grant Union 246, and Umatilla 252.
Senior Alex Graffunder of Union won the individual title with a time of 15:40.9.
In the 5K junior varsity race, freshman Alex Oberle ran a 20:43 to place ninth. He was followed closely by seniors David Wilson at 10th (20:47) and Jake Keady 11th (20:56). Senior Mitchell Wulff crossed the line in 22:05 for a 17th -place finish. Ryan Haines ended his season with a 23rd-place finish at 24:30.
•••
In the girls 5K race, the Hilanders were led by senior Mary Letham to a fourth-place finish, behind dominant Enterprise and Union teams, who counted six runners to break a tie. Letham's personal best of 20:50 earned her an eighth-place finish in the 68-runner field. Junior, McKenzi Hoyt placed 14th with a time of 21:11. Sophomore Sarah Letham clocked a 22:53 to finish 25th. She was followed by fellow sophomores Annabelle Johnson (24:41) and Lucy Baron (25:31) at 38th and 44th. Ashley White closed the season with a 29:59 and a 63rd-place finish.
Enterprise and Union both scored 37 points to finish in the top two spots. Griswold was third with 90 points, followed by Burns with 111, Stanfield 143, Heppner 150, Umatilla 152, and Culver 157.
Alisa Fox of Union was the top individual finisher with a time of 19:46.3.