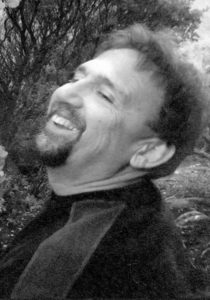 Paul Stephen McCracken, 57, passed away Oct. 8 at his home in Perris, Calif., after a long battle with cancer.
Paul was born Aug. 29, 1960, in Dallas, Texas, to the late Jack and Emma Lee McCracken. Paul lived a rich life with many chapters and passions, including his deep love for his wife, Kelly, his children, and grandchildren.
He was always an independent spirit, leaving Texas at a young age with his best friend to become a forest firefighter in Oregon, delighting in the natural beauty of the outdoors, hiking, camping, and riding motorcycles. He later became a paramedic, then a firefighter-paramedic, taking pride in helping others in need.
In 1989, he married the love of his life, Kelly, and together they raised their children in Oregon, Washington, and Texas.
Not only was he a pilot, he became a first-rate aircraft mechanic, following in his father's footsteps.
While in Texas, he devoted himself to caring for his aging parents. He and his family moved to California to further his career in aviation, but his final years were muted by his illness. Paul was inspirational in maintaining optimism, positive spirit, and love for all around him in the face of illness. He leaves us too soon and will be sorely missed.
Paul is survived by his wife, Kelly; sons, Matt (Brittany), and Sam; daughter, Chelsea (Chris); brothers, James and David; sister, Elizabeth; and grandchildren, Eryk, Rylie, Mackenzi, Addysen, and Jacob.