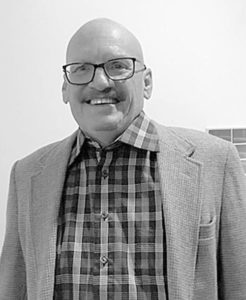 Ernie Gipson, 61, passed away Oct. 6 from complications during a transplant surgery in Portland.
Ernie was born Nov. 19, 1955, in Oklahoma City, Okla. He spent most of his childhood and teenage years in Grand Junction, Colo., where he attended Central High School. In Ernie's earlier years, he competed at a high level in professional rodeo circuits, and placed in the "Final 15" in 1979 for single steer roping.
His final years were spent living and working as a rangeland manager for the U.S. Forest Service for more than 20 years, including jobs on the Tonto National Forest, the Allegheny National Forest, the Thunder Basin Grassland, and most recently, the Malheur National Forest. While in Arizona, Ernie was very active in the Society for Range Management. One of his career specialties was working with correctional inmates and allowing them to have productive work experiences on public lands. Ernie proved to be successful at whatever he did, and often volunteered for the Cinnabar Mountain Payday's youth rodeo association in John Day, and was known as "Ernie the Gate Man" by some.
Ernie is survived by his father, Tom; stepmother, Carol; sister, Nickey; and three children, Amanda, Chris, and Sam. Ernie was an amazing father and friend. He was loved by everyone he met, and was known for his jokes, his dry sense of humor, and his kindness toward others.
A celebration of life for Ernie will be held from 2 p.m. to 5 p.m. Sunday, Nov. 5, at the New Castle Community Center in New Castle, Colo.