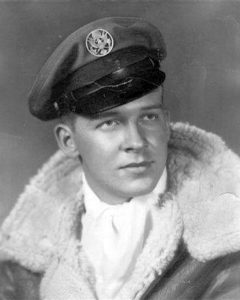 Paul A. Rhodes, 84, of Cove, passed away Friday, Sept. 29, at a local care facility.
Paul was born July 11, 1933, in Spooner, Wis., to Peter and Leona Rhodes. After high school, Paul enlisted in the United States Air Force and served in occupied Germany as a military policeman. He received the Occupation Medal, Good Conduct Medal, and National Defense Service Medal. While stationed in Germany, Paul married Inge Schmitz, who returned to the United States with him. The couple divorced after 12 years.
Following the Air Force, Paul became a telegrapher for the railroad and later began working for the Boeing Company as an electronic instructor in Seattle, Wash. He then moved to La Grande, and worked for Zimmerman's before opening his own TV repair shop. Paul loved the Grande Ronde Valley and, after he retired, he spent many joyous hours taking beautiful photographs of the birds and other wildlife in the area. After many years of being single, Paul married CJ Johnston in 2008 and shared with her his love of nature.
Paul was a kind, humble man and will always be remembered for his wonderful sense of humor. He loved to make people laugh.
Paul is survived by his wife, CJ; children, Angela Smith of Arizona, Dianne Alford (Jim) of Burns, Paul Rhodes, Jr. (Sandra) of Nevada; stepsons, Lonnie Johnston (Ashley) and James Johnston (Lorcinda), both of La Grande; as well as 12 grandchildren and three great-grandchildren.
He was preceded in death by his parents, Peter and Leona; brothers, Neil and Ted; and sister, Evelyn.
A service will be held at a later date.
In lieu of flowers, memorial contributions may be made to Community Connection of Northeast Oregon, 2802 Adams Avenue, La Grande, OR. 97850.
Online condolences may be made to the family at www.lovelandfuneralchapel.com.