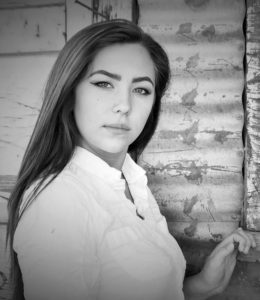 Madison Ann Hobbs, known to most as "Maddi", passed away unexpectedly Aug. 27.
She was born July 5, 2001, to Jerrod and Amanda Hobbs, and older sister, Taylor Hobbs. Grandparents include Richard and Terry Hobbs, and Sherwin and Kathryn Barto.
She lived in Burns, and attended school as a junior at Burns High School.
Passionate about art and music, Madison excelled at both. Her oil painting of a blue heron was recently awarded first place and featured on the front page of the local newspaper. She performed many solos in her music classes and was accomplished with a saxophone.
She loved riding her dirt bike with her family, fearlessly attempting to "do a wheelie" or go faster than everyone else. She also loved mechanics, knowing and naming every sports and classic car she saw.
Always a great friend, she touched many lives and will be greatly missed.
A celebration of life will be held at noon Saturday, Sept. 30, at Darby Girls Camp in Driggs, Idaho.
Thank you all who have supported and helped. We appreciate you!
"Gone yet not forgotten, although we are apart, your spirit lives within me, forever in my heart."