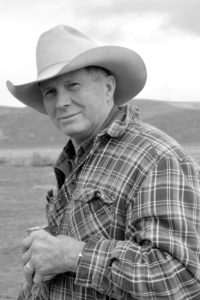 John Joel Sword, 68, passed away peacefully Aug. 31, after a brave and lengthy fight with cancer.
John was born Feb. 5, 1949, in Burns, to Joel and Elfreda (Scheckle) Sword of Drewsey. He joined an older sister, Darlene, and they were later joined by a younger sister, Frances. John was a lifetime resident of Drewsey. He attended Pine Creek Elementary School and Burns High School, graduating in 1966. After graduation, he attended Treasure Valley Community College and then joined the National Guard where he attended boot camp in Fort Ord, Calif.
The majority of John's life was spent doing what he truly loved, ranching. He had a tremendous work ethic and rarely sat idle. If he wasn't in a tractor or taking care of cattle, he was in his shop fixing equipment and preparing for the next day's work. He also had a love for tractors and classic cars. He could name the year, make, and model of any car in sight.
What really gave John the sparkle in his eyes was spending time with his family and friends. He loved sharing stories, visiting, and laughing. His quick wit, incredible sense of humor, and fun-loving pranks made him the life of the party.
John was very active in his community, and he had a passion for supporting ranching and agriculture in general. He participated in many groups and organizations over the years. One of his favorite events was helping serve at the CattleWomen's Breakfast during the Harney County Fair.
John had a deep faith in God, evidenced by his kind heart and ability to trust his Savior through the obstacles he encountered during his life. He was truly kind to anyone who crossed his path. He desired to model the life and faith he had discovered in Jesus Christ.
A celebration of John's life will be held at 11 a.m. Sunday, Sept. 24, at the Crane High School gym in Crane.
The family asks in lieu of flowers, a contribution in Johnny's name be given to Harney County Hospice or Crane Schools Athletic Fund, in care of The CASE Foundation, and can be mailed to LaFollette's Chapel, P.O. Box 488, Burns, Oregon 97720.
SaveSave