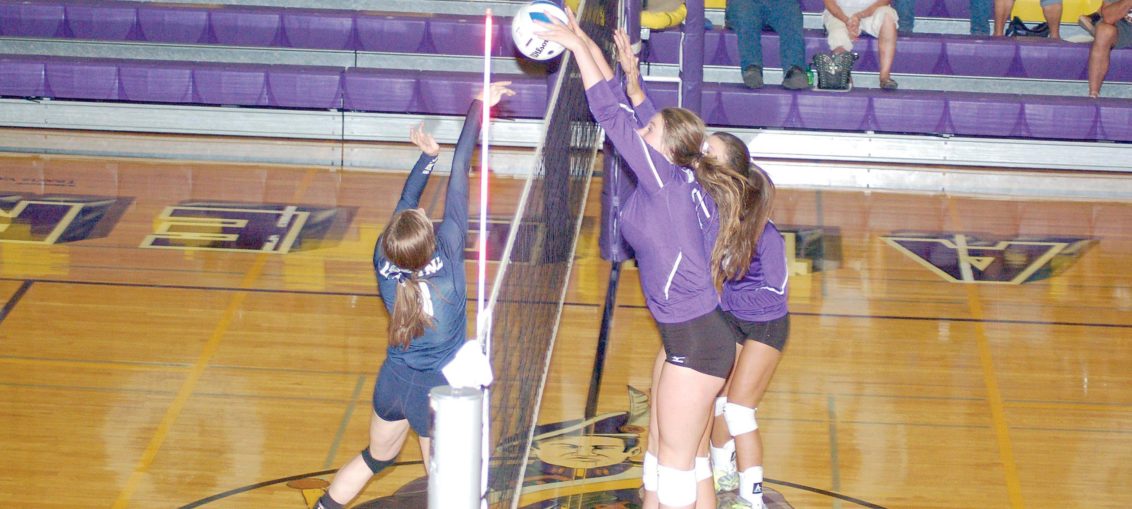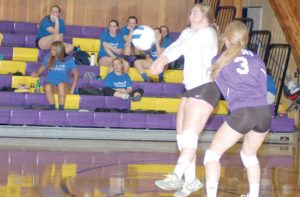 The Burns volleyball team hosted the Burns Invitational on Saturday, Sept. 9, and when all the matches were completed, it was the Nampa Christian Lions (Nampa, Idaho) holding the championship trophy.
The Hilanders opened pool play with a 25-19, 25-16 win over Ontario.
Burns then defeated Bonanza 25-16, 25-14, and knocked off Adrian 25-23, 25-7.
In bracket play, Burns defeated Lakeview in two games, and then lost in two games to Nampa Christian in the semi-final match.
Nampa Christian defeated Baker in two games to grab the title.
Burns begins league play Thursday, Sept. 14, when they host Nyssa. The frosh/soph match begins at 3:30 p.m., followed by JV and varsity.
•••
The Burns Hilanders downed La Pine 25-13, 25-19, 25-17, in non-conference volleyball action on Tuesday, Sept. 5, at Burns High School.
The Hilanders jumped out to a 7-1 lead in the first set and led throughout on their way to the win.
The teams traded the lead early in the second set, and the Hawks then built a 14-10 lead. Burns came back to tie the game at 15-15 and eventually pulled away for the six-point victory.
In the third set, La Pine was able to go up 17-13, but after a sideout, the Hilanders' Parker Landon served 11 straight points and Burns walked away with the win.
The Hilanders finished with 15 kills in the match, led by Rachel Duhn with nine and Landon with four.
Duhn also led the team in blocks with two.
Burns came up with 71 digs, led by Bella Woodworth with 24, Landon with 14, Esperansa Ceja with eight, and Kaiden Raif with seven.
Raif was the assists leader for Burns with five.