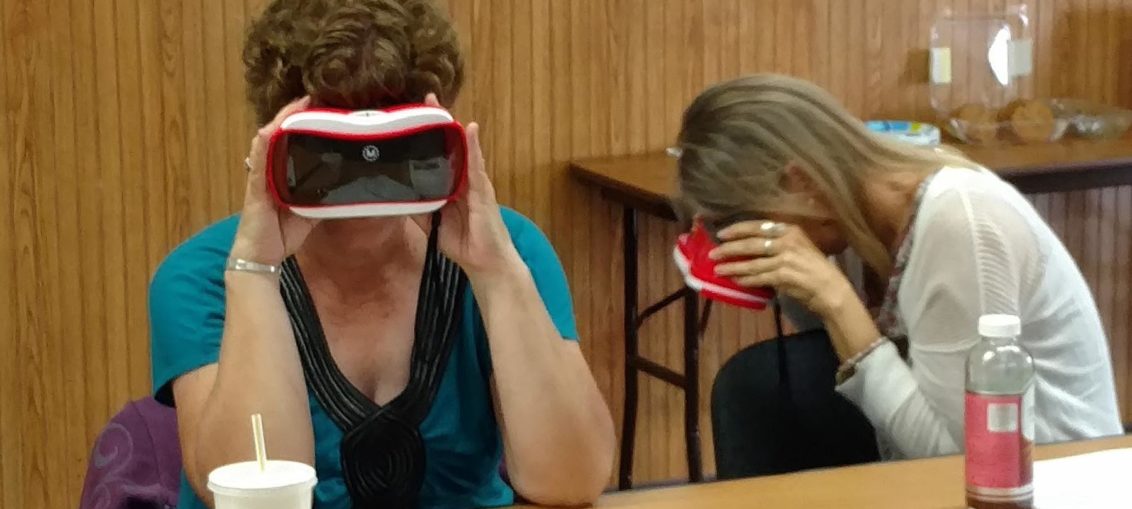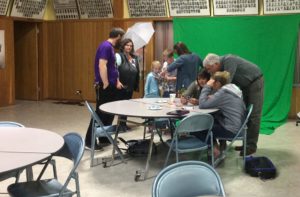 Harney Education Service District (ESD) continues to bring learning experiences to Harney County teachers and students in school year 2017-2018.
Virtual reality is the latest tool Harney ESD brings to the table. Google Expeditions is a virtual-reality teaching tool. You can swim with sharks, visit outer space, walk through a museum far across the globe, fly with the birds, and much more without leaving the comfort of your local classroom.  Google Expeditions has more than 600 different tours including the Seven Modern Wonders of the World, the Great Barrier Reef, and even sites like baseball stadiums, solar power plants, and many more in development. Historical points and points of interest can be highlighted, and relevant information will be provided on screen. Additionally, teachers will now be able to annotate screens as they guide students through a virtual tour. Teachers can check out 30 virtual reality headsets and take students on a trip of a lifetime!
Harney ESD also provides teachers the opportunity to work with a "green screen." You might have seen superheroes flying through the sky in the movies or seen the meteorologist standing in front of a screen with moving graphics like an incoming cold front. The secret? Green screen.
It is called a green screen simply because it is just that…a big, green screen. Students and teachers will be able to check out a large green screen and lighting from Harney ESD, along with a collection of special effects that will produce some masterful shots that will awe the observer. Both the green screen and virtual reality sets are available for check out to local schools at Harney ESD.