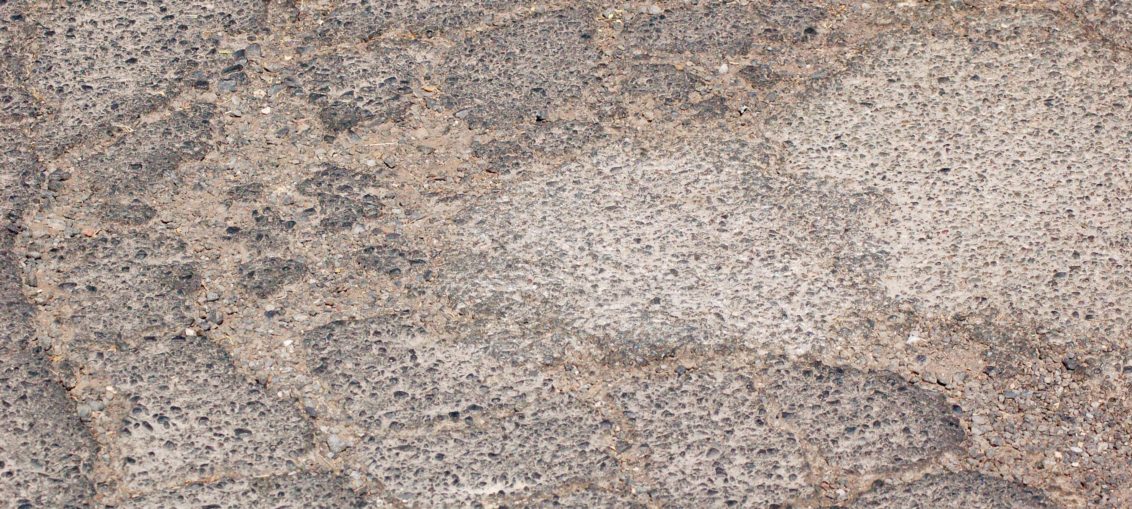 As the streets in Burns continue to deteriorate, the Burns City Council agreed to move ahead with the adoption and implementation of a transportation utility fee to generate revenue for street maintenance and repair.
At its regular meeting on Wednesday, Aug. 23, the council voted to move forward with a proposal of $5 per month, per residence fee for street repairs. The fee would apply to each individual unit of an apartment complex as well as to single-family dwellings and assessed on residents' water bills, which are mailed out every other month.
The council will hold a public hearing during its next meeting on Sept. 13 to receive public input on the fee proposal.
At the council meeting on July 26, Hayes McCoy of H.A. McCoy Engineering & Surveying LLC presented a street evaluation to the council, which explained that the city's limited street maintenance funding doesn't allow the city to provide minimal maintenance on city streets.
The city maintains 32.75 miles of city streets, of which 26.93 are paved and 5.82 miles are gravel. Maintenance of the streets is performed by the city's public works department, and for the 2017-2018 fiscal year, street maintenance received an operating budget of just under $25,000. The county also provides the city with $10,000 worth of street repairs each year.
The evaluation stated that, with a 30-year service life on all paved streets, the annual cost for maintaining all paved streets would be $351,436.50, meaning the city's available resources are not enough to maintain all city streets. Without the transportation fee, the budgeted amount of $35,000 per year is assumed to maintain 1.35 miles of streets (or 10 percent of the road system) and not fund any repair work.
The proposed fee can help meet the funding shortfall, but it will not make up for all of it. It would require a fee of $19.53 to meet the report's recommended funding requirement for maintaining all paved streets, but not address repair costs.
The $5 proposed fee  would raise $90,000 annually and provide adequate funding to maintain 8.38 miles of roads and address street repairs for more than 30 percent of the city to include collector streets, streets surrounding schools and institutional areas (hospital, courthouse), and streets in the commercial zone.
The report states that the city's street system is failing, and a reliable source of funding is needed to help the city adequately repair and maintain streets.
The report concludes that, if nothing is done, the city streets will continue to deteriorate, degrade, and fall into further disrepair. The deferred maintenance costs will turn into increased repair costs, and further deterioration will be a detriment to the city.
After the public hearing is held, the city will move forward with preparing and adopting an ordinance implementing the fee.
•••
City Manager Dauna Wensenk reported that she attended another meeting concerning the Federal Emergency Management Agency (FEMA) and flood insurance. She said she is on a committee to work with local insurance agents to find ways to help residents with flood insurance, to look at insurance rates, and possibly get the rates lowered.
Wensenk said all departments — police, fire and public works — did a fantastic job before, during, and after the eclipse, and she thanked them for their work.
On Aug. 30, the engineer from Morrison-Maierle will be in town to inspect and do a survey on runway 3-21 at the Burns airport to get ready for the repair work next year. Later in the day, a meeting will be held to talk about the fuel tank issues at the airport and the possibility of replacing one of the tanks with a larger tank. There will also be a discussion on an additional well, and any other plans the city can come up with for capital improvements as required by the FAA.
•••
In other business:
• Public Works Director Pedro Zabala told the council his department installed a new 36-inch culvert and a head gate on Pierce Street to help alleviate flooding issues in the spring.
He also reported that the county road department would be putting a chip seal on Foley Drive that will keep the road in good shape for quite a few years;
• Burns Fire Chief Scott Williamson said the fire department had been busy gearing up for the expected influx of people for the eclipse, and had responded to two fire calls in the past week;
• Detective Robby Tiller of the Burns Police Department stated the biggest problem they encountered regarding the eclipse was the amount of traffic after it.
There were three motor vehicle crashes reported, but no injuries;
• Councilor Liz Appelman said she had been thinking about a recent meeting held to discuss economic development.
"One of the things that concerns me is we keep talking about bringing businesses in. What about the businesses that are here?," she asked. "We really need to make sure we keep them in mind, too. What I'm hearing is they're not considered 'economic development' because they're here, but if they go away, we lose a lot too. We need to be aware of that. We need to pay attention to them, as well."
• Councilor Dennis Davis pointed out that American Legion National Commander Charlie Schmidt, of Hines, was seen on television alongside President Donald Trump when the president signed the Veterans Appeals Improvement and Modernization Act during the American Legion's national convention in Reno, Nev.
The next council meeting is scheduled for 6 p.m. Wednesday, Sept. 13, at city hall.