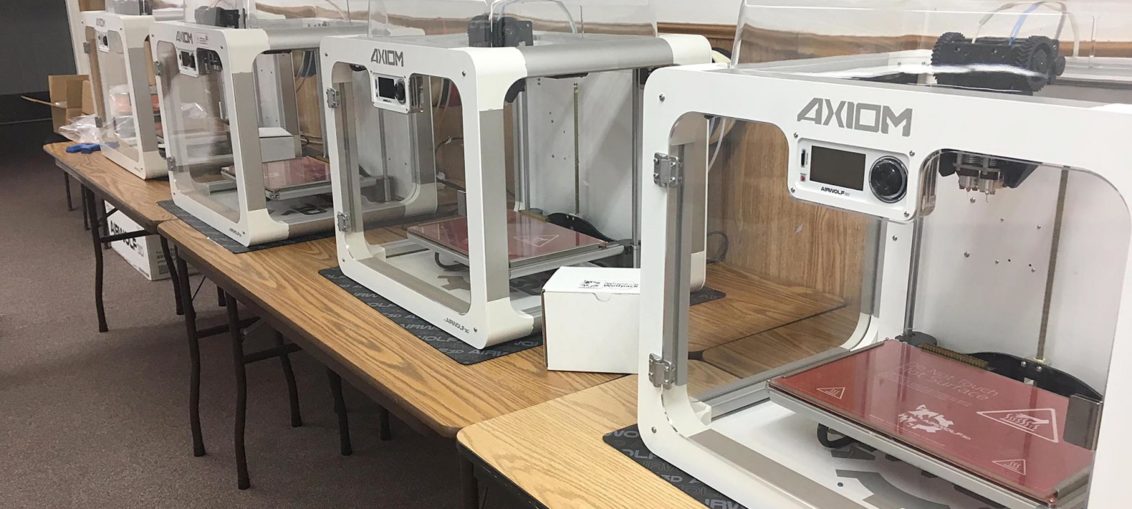 Harney Education Service District (ESD), using School Improvement Funds, assisted Crane Union High School, Hines Middle School, and Burns High School with the purchase of top-of-the-line 3D printers for classroom use. Harney County rural schools can also use a 3D printer through Harney ESD.
Teachers received multiple trainings from Google and 3D printer trainer John Stevens who, with the printers, taught teachers how to apply the printing to their classroom learning environment. Teachers created items for their classrooms at the trainings and explored a bank of classroom lessons for students to engage with the printers.
"The exploration of 3D printing, from design to production, as well as demonstrations and participatory access, can open up new possibilities for learning activities," 3D printer user Dale Nicholls said.
Students with access to 3D printing can transform abstract concepts in science and mathematics into tangible visuals. From keychains, to chess pieces, to faucet handles and piping — the possibilities are as endless as student imagination.