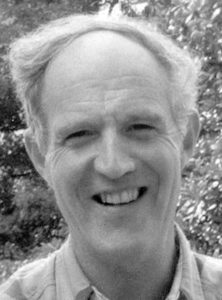 Charles "Chuck" Edward Trainer, 86, passed away peacefully July 21 in Corvallis, following a lengthy illness. Chuck was surrounded by the love of his family and friends. He was a humble man of deep faith, courage, and devotion, and a true gentleman and giver of his many talents to those who were fortunate to have known him or crossed paths with him.
Chuck was born June 25, 1931, in Seattle, Wash. to Charles Ernest and Dorothy Ella (Braun) Trainer. He was an only child and raised on a farm in Kent, Wash. His love of animals began early in life while on the farm, and continued throughout his life. Outdoor skills of hunting, trapping, fishing, and target practicing were important to him and helped to cultivate a close bond with his father. After graduating from Kent-Meridian High School in 1950, Chuck pursued his dream of working with animals in their natural habit. He graduated  in 1954 from Washington State University with a major in wildlife biology and a minor in botany. He spent many summers in Cordova, Alaska, banding Canada Geese, followed by a two-year commitment as a 2nd Lieutenant in the U.S. Army Signal Corp at Fort Hauchuca in Arizona.
He met and married his beloved wife, Clara H.E. Slyt, after initially meeting her at a dinner party at Oregon State University, where Clara was an undergraduate student in dietetics, and Chuck was taking some additional botany courses as a graduate student. Following their July 1960 wedding, they moved to nearby Sauvie Island, where Chuck worked as a biologist for the Oregon Department of Fish and Wildlife (ODFW). They endured three major Willamette River floods, and welcomed the arrival of two daughters, Kimberly in 1961 and Audrey in 1963. A brood of accompanying free-loading cats also came as a package deal with the Sauvie Island rental farm house, and a black Labrador named Mitch was acquired to make the home complete!
Returning to Corvallis in 1966 allowed Chuck the opportunity to complete his master's degree in fisheries & wildlife management and engage his talents as a new research wildlife biologist. The sagebrush country of Burns and Hines in southeast Oregon brought forth a new phase of projects from the ODFW investigating mule deer and antelope mortality on the Steens Mountain using radio telemetry. Chuck would occasionally bring home injured fawns to care for in the family basement in Hines before releasing them to safety. The sunset years of his career led him to Adair Village near Corvallis to help establish a new Wildlife Investigations Laboratory in 1984. He retired from the ODFW in 1993 with a ceremony paying honor to his 32 years of service.
Chuck had a deep love for the Lord, and had a real heart for serving others. He regularly delivered firewood to needy families for Love Inc. (wood that he collected via permit, chopped himself, and hauled). Many trips were made to the Young Life Christian Camp in Malibu, Canada as part of the Tool & Tackle Team to prepare the camp for its thousands of high school students ready to embark on the area. He faithfully participated in Bible studies and served in various capacities of ministry at the Faith Baptist Church of Hines, NW Hills Baptist Church of Corvallis, and Suburban Christian Church of Corvallis.
Performing trail restoration work and volunteer work for the U.S. Forest Service in Oakridge kept him busy, along with hikes with the Native Plant Society of Oregon, and giving informative talks to 4-H youth clubs, as well as presenting to the national conferences of the Rocky Mountain Elk Federation. Chuck greatly enjoyed hiking, including summiting Mount St. Helens, as well as fishing, camping, snow-shoeing, skiing, and hunting trips. In later years, he added wildlife photography to his list of hobbies. Always an avid traveler, he and Clara enjoyed exploring the national parks and took several trips to Europe.
Charles is survived by his loving wife, Clara, of 57 years; daughter and son-in-law, Audrey and Mark Puscas, of Salem; son-in-law, John Roadifer of Concord, Calif.; two grandchildren, Juan and Jessica Roadifer; cousin, Donna Pelkey of Tacoma, Wash.; and several sisters-in-law; brothers-in-law; nieces and nephews; grand-nieces and grand-nephews; as well as his loyal feline, Gigi, frequently by his side.
He was preceded in death by his daughter, Kim Roadifer, of Concord in March of 2016.
A viewing will be held from 1 p.m. to 7 p.m. Wednesday, Aug. 2, at McHenry Funeral Home of Corvallis. A celebration of life will be held at 11 a.m. Saturday, Aug. 12, at Suburban Christian Church on 2760 SW 53rd Street in Corvallis. All are welcome to come to celebrate and honor Chuck's remarkable life of humility and service and love of the Lord. In lieu of flowers, the family requests that donations be made in memory of Chuck to the Benton Hospice Service of Corvallis (bentonhospice.org) or to Love Inc (yourloveinc.org) of Benton County.