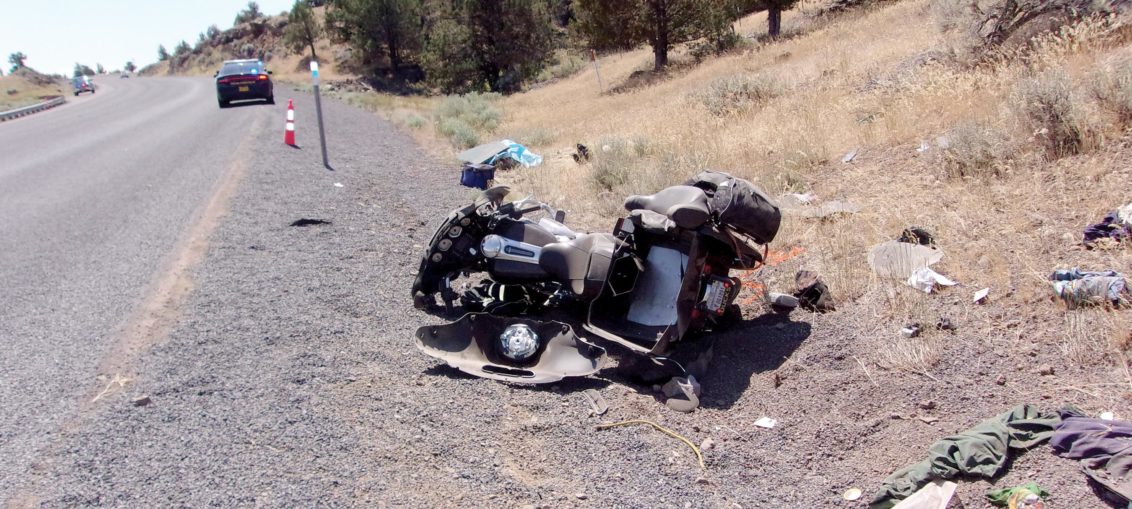 On July 14, at approximately 11:50 a.m., the Oregon State Police responded to a fatal motorcycle crash on Highway 20 near milepost 163 in Harney County, which is approximately 30 miles east of Burns.
The preliminary investigation revealed that 61-year-old Dan Barnum, from Florence, was riding a 2017 Harley Davidson motorcycle. Barnum was westbound on Highway 20 at about 70 mph, the speed limit is 65 mph, when for an unknown reason, he drifted off the roadway onto the shoulder and lost control in the gravel. There were no passengers on the motorcycle.
Barnum was pronounced deceased on the scene after lifesaving efforts were made.
The Oregon State Police was assisted by the Harney County Sheriff's office and Harney EMS.