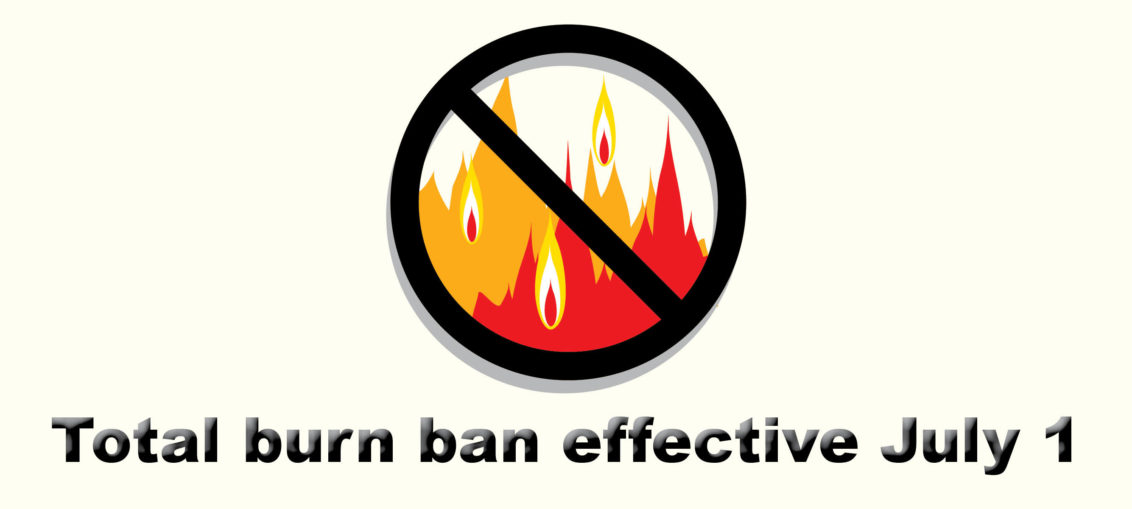 Due to extremely high temperatures, the Burns and Hines fire chiefs have issued a total ban of all outdoor burning effective July 1, 2017. All outdoor burning, including recreational fires, are prohibited within the cities of Burns and Hines. This ban is based on weather conditions and community fire safety needs, and will remain in effect until weather and fire danger conditions improve.
Citations may be issued to those who violate the outdoor burning ban.
Cooking outdoors in approved propane or charcoal barbecues is allowed during this total burning ban.
Recreational fires, campfires, and fires in outdoor fireplaces or chimney-type devices are not allowed during this burning ban.
Future updates will be provided when the burn ban is lifted.