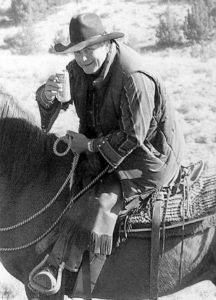 Clifford Lorrell Dawson passed away May 8 at St. Charles Medical Center in Bend.
Cliff was born April 17, 1948, in Burns.
He enjoyed buckarooing and worked at many ranches throughout Oregon and Nevada. The place he loved most was the MC Ranch. In 1972, he was cow boss for the Roaring Springs Ranch near Frenchglen. He then traveled on to Ironside. After Ironside, he went back to the MC Ranch in Adel. He then moved on to the 2X Ranch. Cliff came back to Burns and worked for Culp Cattle Company for three years before returning to the MC Ranch.
Cliff then decided to go to Nevada and work for the Petan Ranch in Tuscarora, Nev., for two-and-a-half years, then back to Burns he came and worked for Norman Ranches for a while. He decided to tone things down a bit and started working for Mike Morgan where he rode, drove truck, and did odds and ends. He then went back to Culp Cattle Company. After Culp sold, he decided to go to Spray and worked on a ranch there for a while. Once again, he returned to Burns and went to work for Hotchkiss Cattle Company until he retired.
He enjoyed riding, being with his grandson, Ian, listening to him play the fiddle. Cliff loved to dance and be a goofball.
Cliff is survived by his wife of 46 years, Carol Dawson of Burns; daughter and son-in-law, Teresa and Jeremiah Stephens of Brothers; son, Ron Dawson of Burns; grandson, Ian Dawson of Burns; sister, Clarita Barker of Redmond; and numerous nieces and nephews.
He was preceded in death by his mother, Carita  Dawson, and father, Wheeler "Tex" Dawson.
A funeral service will be held at 11 a.m. Thursday, May 18, at the Harney County Church of the Nazarene in Hines, with burial to follow  in the Burns Cemetery.