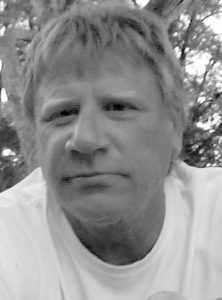 Michael Kent Brown, 57, passed away peacefully April 28, surrounded by close family after his battle with stage 4 melanoma.
Michael was born Aug. 9, 1959, in Council Bluffs, Iowa, to Robert and Annabelle Brown. He was the third of six children. He attended The Dalles High School, graduating in 1978. He was a machinist for many years in The Dalles when he decided to move his family to Burns, and shortly thereafter opened his own machine shop. For more than 15 years he served the community and made many lifelong friends.
He was an amazing storyteller who enjoyed a good conversation over shop coffee. He was always willing to offer help in even the most difficult situations. He plowed snow in the winters and may have had to help you out of a snow bank or two. He enjoyed hunting, fishing, camping, and riding motorcycles and jet skis in the summer. He was one of the loudest around the camp fire. But his most important passion was his family and pups.
Michael is survived by his loving wife, Julie; children, David, Amanda, Jennifer, Christopher, and Kimberly; and 12 grandchildren. He is also survived by his father, Bob; siblings, Chris, Bobby, Kim, Kathy, and Deanne; and several nieces and nephews, as well as many close friends.
A celebration of life will be held on at 1 p.m. Saturday, May 13, in Redmond. The celebration will be at his daughter and son-in-law's home: 1432 NW Spruce Court in Redmond.