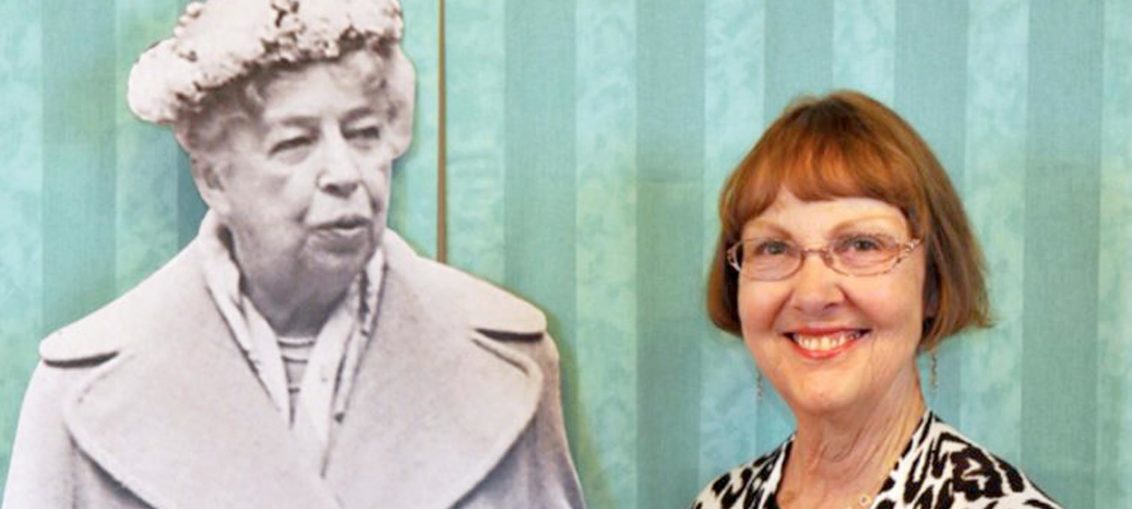 The public is invited to join the Harney County Library for an entertaining and educational experience at 6:30 p.m. Thursday, May 18, for a chat with Eleanor Roosevelt, as enacted by Dr. Lura Pierce, award winning educator and humorist from Eugene. Dr. Pierce, a distant relative of Mrs. Roosevelt, began her performances of the former First Lady after several years of research, giving audiences all over the United States and in foreign countries the chance to interact with history in a personal and interactive theatrical setting.
Called "First Lady of the World" by President Harry Truman, Mrs. Roosevelt is one of the most remarkable and accomplished people of the entire 20th century. She is the longest-serving First Lady of the United States, the first U.S. delegate to the United Nations, the first international chair on the U.N. Commission on Human Rights, and a formidable advocate for children, minorities, women, and disabled veterans, all over the world.
Please join the library for this rare and entertaining opportunity to "chat" with a most remarkable character, to ask questions and enjoy a moment in history, as presented by an accomplished historian and entertainer. Thanks to Dr. Lura Pierce, Eleanor will stand and deliver an evening you will long remember.
UPDATE: Unfortunately, due to medical reasons, this event has been temporarily canceled. However, the library hopes to host the event next fall.