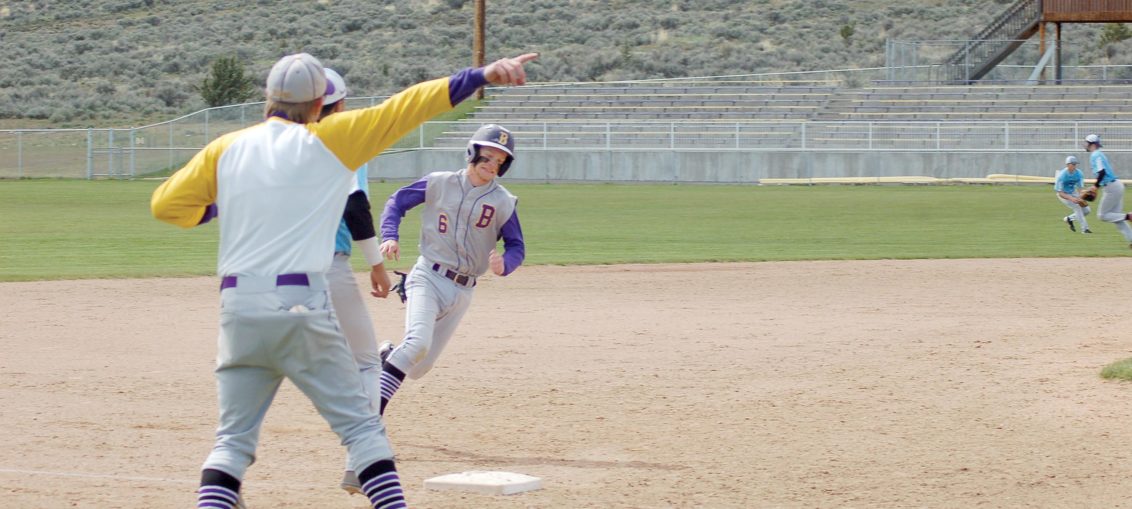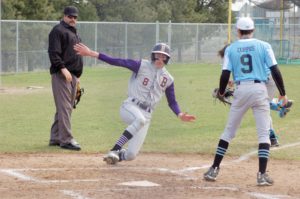 The Burns Hilanders split their doubleheader with Riverside on Friday, April 28, at Corbett Memorial Field.
The Hilanders won the opening game 15-5, and then lost to the Pirates 14-12 in the second game.
Kaleb Nyborg of Burns picked up the win in the opener, giving up five runs on two hits with three walks and three strike outs over five innings.
Both teams scored a run in the first inning, and Burns took the lead with a five-run second inning.
The Pirates answered with a pair of runs in the top of the third to make it 6-3.
In the bottom of the third, the Hilanders put together a two-out, five-run rally to go up 11-3.
Riverside added another score in the fourth, only to see Burns plate another three runs.
Both teams scored once in the fifth, and the Hilanders picked up the win by the 10-run rule.
The Hilanders rapped out 14 hits, led by Nick Modey with four hits, including a double, two RBIs, and three runs scored. Isaac Zamora added three hits, three RBIs and three runs scored, Talon Case had a pair of hits and two RBIs, and Bryce Goss tripled and singled, and drove in one run.
In the second game, the Hilanders trailed 4-2 after two innings, and then took the lead with three runs in the third.
The Pirates bounced back by scoring three runs in the fifth and one in the sixth to take an 8-5 lead.
Once again, the Hilanders answered the call with four-run rally in the bottom of the sixth.
The Pirates bounced back in the seventh, scoring six runs, and then holding the Hilanders to three runs in the bottom of the inning to get the win and the split.
Case got the start for Burns and pitched five innings. He gave up seven runs on eight hits with a pair of walks and two strike outs. Goss came on in relief and took the loss by surrendering four runs on two hits with three strike outs and a walk over 1 2/3 innings. Zamora finished up by giving up three runs on three hits with one strike out.
Case had three hits, drove in a run, and scored three runs for the Hilanders. Zamora had two hits and a pair of RBIs, and Goss finished with one hit and three RBIs.
Burns is now 3-5 in the Eastern Oregon League, and 4-12 overall. The Hilanders continue with league play Friday, May 5, when they travel to Vale (5-4, 7-9). The doubleheader is slated to start at 2 p.m. MT.