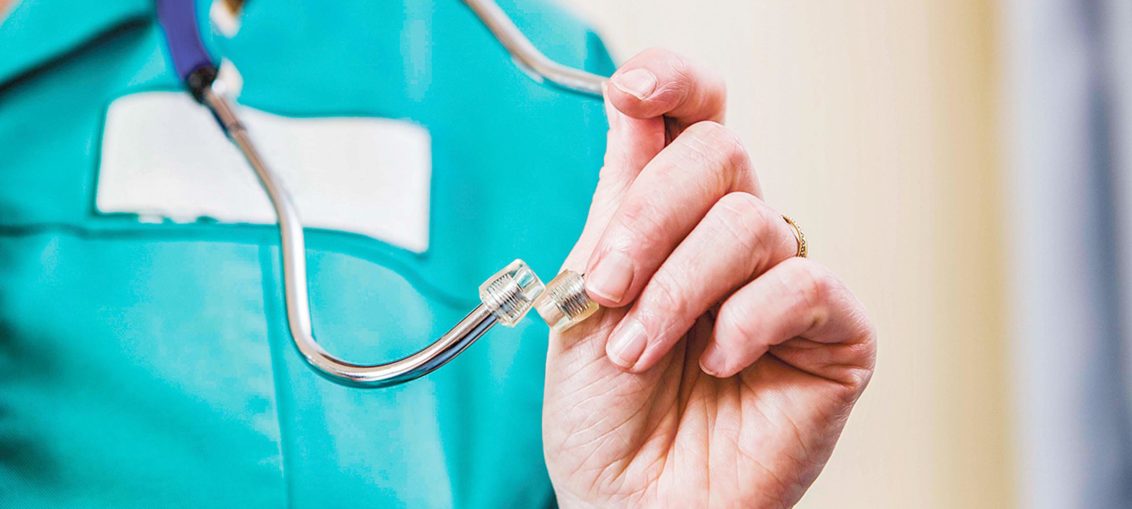 As of April 19, there are three confirmed positive cases of pertussis (whooping cough) in Harney County.
Harney County Public Health continues to work with local school districts, physicians, and the community to identify and notify students and residents who have possibly been exposed.
If you or your child have been around someone with pertussis, you may become sick with pertussis, as well. This is especially true when you or your child have not received all of the recommended pertussis vaccine shots. Sometimes, even if your shots are up to date, you may still be able to get pertussis. The effectiveness of the vaccine declines over the years.
Pertussis is a highly contagious disease that is spread through the air by cough or sneeze. Pertussis begins with cold symptoms and cough, which become much worse over 1-2 weeks. Symptoms usually include a long series of coughs (coughing fits). There is generally only a slight fever, if any at all. People with pertussis may have a series of coughs followed by vomiting, turning blue, or difficulty catching breath. The cough is often worse at night, and cough medicines usually do not help alleviate the cough.
It is particularly important to protect infants and pregnant women from exposure to pertussis. Infants are at the greatest risk for getting pertussis and then having serious complications from it, including death. About half of infants younger than 1 year old who get pertussis need care in the hospital, and one out of 100 infants who get treatment in the hospital die.
There are two strategies to protect infants until they're old enough to receive vaccines and build their own immunity against this disease.
First, vaccinate pregnant women with Tdap between 27 and 36 weeks of each pregnancy, preferably during the earlier part of this time period. By getting Tdap during pregnancy, mothers build antibodies that are transferred to the newborn, providing protection against pertussis in early life, before the infant can start getting DTaP vaccines at 2 months old. Tdap also helps protect mothers, making them less likely to transmit pertussis to their babies.
Second, make sure everyone around the infant is up-to-date with their pertussis vaccines. This includes parents, siblings, grandparents (including those 65 years and older), other family members, babysitters, etc. They should be up-to-date with the age-appropriate vaccine (DTaP or Tdap) at least two weeks before coming into close contact with the infant. Unless pregnant, only one lifetime dose of Tdap is recommended after 19 years of age. If family members of an infant or pregnant woman develop pertussis, the Health Care Provider may recommend preventative antibiotics for the household members.
These two strategies should reduce infection in infants.
If you or your child comes down with any of the above symptoms, including coughing fits, talk to your Health Care Provider without delay.
If your Health Care Provider needs more information, they can call the Harney County Health Department.
Some simple basics to keep pertussis from spreading:
• Wash your hands with soap and water.
• Cover your coughs and sneezes.
• Don't share cups or silverware.
• Stay away from others until evaluated by physician.
If you are behind in your immunizations, call your Health Care Provider or the Harney County Health Department.
Further information is available at:
https://www.cdc.gov/pertussis/
Endorsed by:
Jolene Cawlfield
Family Nurse Practitioner
Public Health Director
Barbara Rothgeb
Registered Nurse
Bachelor of Science in Nursing
Communicable Disease
Public Health Nurse
H. Paul Gray
Emergency Management Coordinator
•••
UPDATE: Although we have had more positive lab results for pertussis in the community, fortunately, the majority of those tested in the past three weeks have come back negative. Circling the wagons around those most at risk, with guidance from Oregon State Public Health, Harney County Health Department will further focus pertussis testing on infants younger than one year of age and pregnant women in their third trimester.
If you are pregnant or have an infant less than one year of age, avoid public or private settings where others are coughing. Be sure to get yourself and your children immunized as recommended.
If you or your child have been in contact with pregnant women or infants AND have coughing fits followed by a sharp air intake (making a whooping sound) or vomiting, please consult your primary care physician. Be sure to let them know of any potential at-risk contacts you may have had.
As always, others experiencing serious illness with coughing fits should consult their primary care physician for treatment.
H. Paul Gray
Emergency Management Coordinator