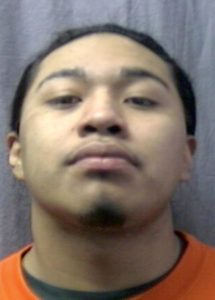 On March 22, Isaiah James Smartt was sentenced to 60 months in prison after pleading guilty in Harney County Circuit Court to assault in the third degree.
On Aug. 18, 2016, Burns Police officers were dispatched to 610 N. Broadway in Burns for a reported assault. Law enforcement observed a 30-year-old male lying on the floor in a pool of blood with serious injuries to his head. The victim was transported for medical services, but because of the violent nature of the assault, his right eye was removed.
Earlier in the evening, the victim had arrived at the Burnstown apartments. Smartt, two females, and a minor child were present. Alcohol was consumed. Over the course of the night, Smartt became combative over alcohol. Smartt began berating and striking the victim. Smartt utilized brass knuckles as he continued to land blows on the victim's head. Smartt continued the attack after the victim fell to the floor. The victim was able to discharge pepper spray prior to losing consciousness.
Detective Robby Tiller of the Burns Police Department conducted the investigation. A series of interviews revealed Smartt as the assailant.
A Harney County Grand Jury charged Smartt with: Assault in the First Degree, Assault in the Second Degree, Assault in the Third Degree, and Assault in the Fourth Degree. Harney County Deputy District Attorney Ryan Hughes prosecuted the case, which resulted in Smartt's sentence of 60 months in prison, followed by 36 months post-prison supervision.