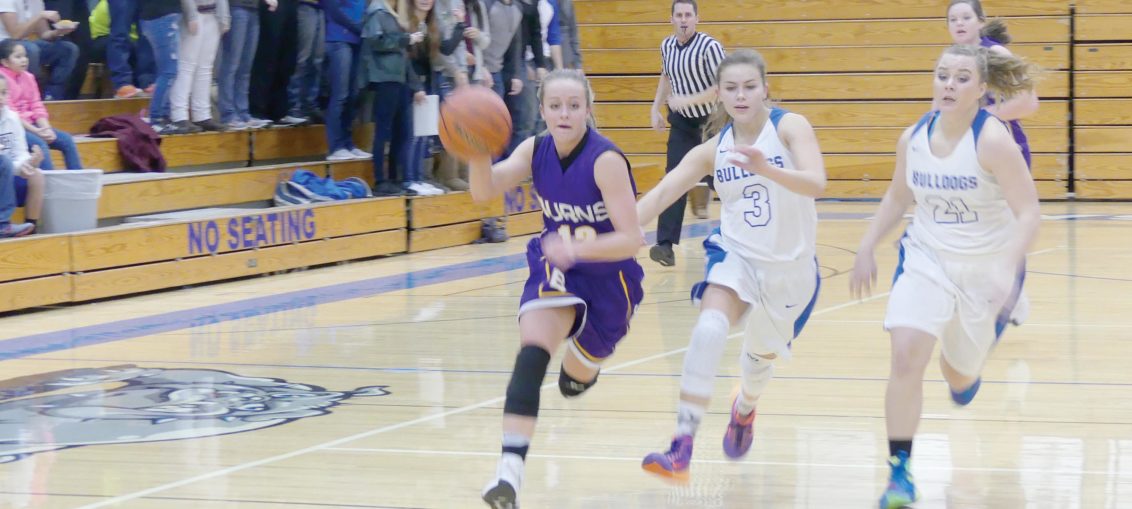 The Burns girls basketball team opened up Eastern Oregon League play with a pair of victories over Nyssa and Riverside on Friday and Saturday, Jan. 13-14.
Burns traveled to Nyssa on Friday, and came away with a 54-38 victory over the Bulldogs.
The Hilanders returned home Saturday to host Riverside. The Hilanders defeated the Pirates 57-27 to improve to 2-0 in league play, 10-4 overall.
Burns took command in the first quarter, outscoring the Pirates 11-4. The second quarter was pretty much even, and the Hilanders took a 21-12 lead into halftime.
After the break, Burns upped their lead to 37-21, and then finished the game on a 20-6 run over the final eight minutes.
Carli Feist dropped in 16 points to lead the Hilanders in scoring. Lindsey Taylor finsihed with 12 points, Mileah Skunkcap had eight, and Emma Winn and Sydnee Shelman added six each.