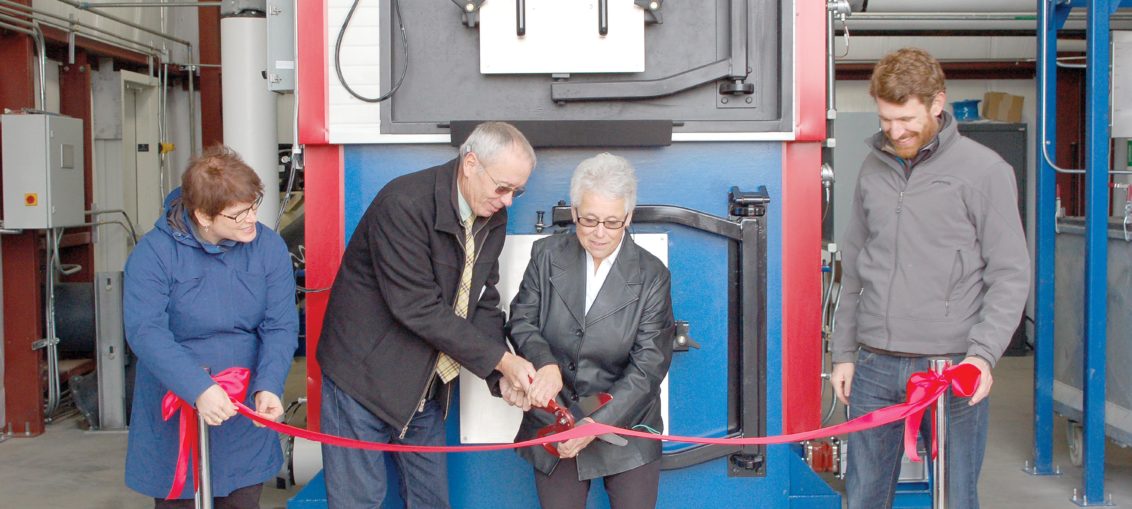 A ribbon cutting ceremony for the Harney Community Energy project, a biomass district heating system in Burns was held Friday, Oct. 28, at Slater Elementary School.
The event included statements from key project partners and government leaders, a tour of the biomass boiler building, and an opportunity for questions and answers with the project team.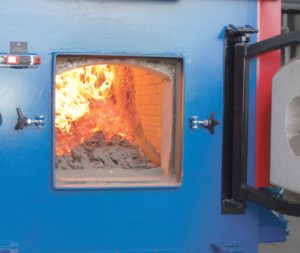 Harney Community Energy is an innovative, first-of-its-kind project in North America. Wisewood Inc. has been working with Harney County School District No. 3 and Harney County since 2012 to develop a district energy system that will deliver heat to multiple key community facilities using woody biomass sourced from the surrounding region. The project showcases the first community-scaled biomass boiler in the United States that is designed specifically to use hog fuel, a coarse woody material generated as a byproduct directly from forest restoration and management activities. The project also represents a unique ownership model, in which the local community has formed the High Desert Biomass Cooperative to take ownership of the turnkey system after one year of operations. The project is widely expected to represent a replicable model for community-scaled economic development that increases energy independence, advances biomass utilization, and supports forest health. Construction was financed through a Program Related Investment loan from the Meyer Memorial Trust, with support from the U.S. Endowment for Forestry and Communities and the High Desert Biomass Cooperative.
Governor Kate Brown's Energy Policy Advisor Ruchi Sadhir said the project, which will save the school district about $135,000 per year, sets an example across the state, and praised those involved for "stepping up and showing us how it's done."
Lori Cheek, chairperson for the Harney County School District No. 3 board of directors, has been working with the county and Wisewood from the beginning to bring the project to fruition. In relation to the number of local opportunities the project has, and can offer, she said, "This is about our community. This is about us."
Wisewood President Andrew Haden explained how the boiler system works, and said the buildings connected this year are Slater Elementary, the Harney County Courthouse, sheriff's office, and jail, and Symmetry Care (a mental health facility) for a total of about 105,000 square feet.
Future potential buildings to be connected to the system include St. Andrew's Church, Holt Family Catholic Church, Harney District Hospital, school district offices, downtown Burns, and others.
"There were people watching us put in the lines and they would ask if they could get connected in the future," Haden said.
"This is truly a success story," Harney County Judge Steve Grasty said.