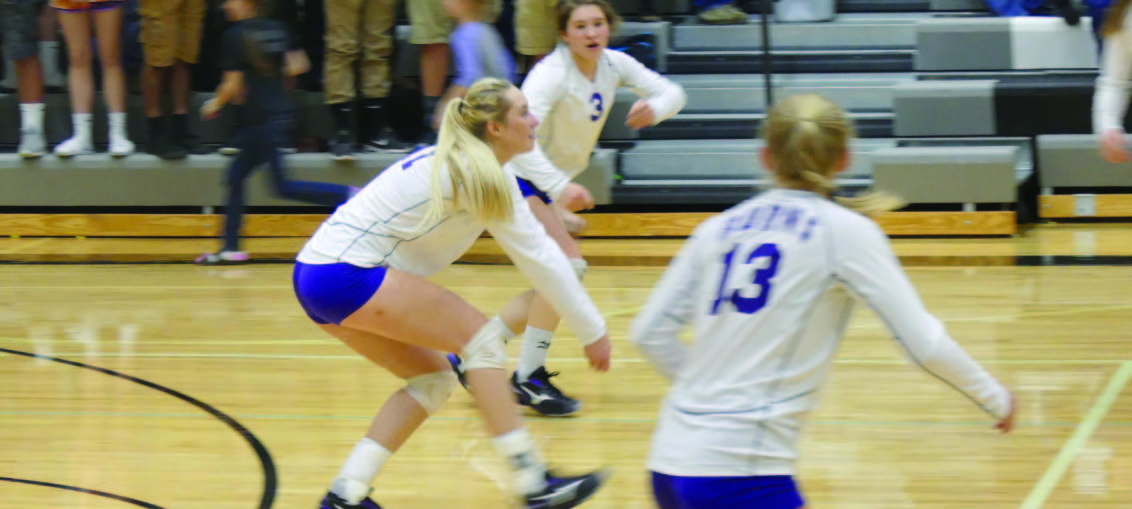 The Burns volleyball team placed second at the Eastern Oregon League (EOL) playoffs held Saturday, Oct. 22, at Vale High School.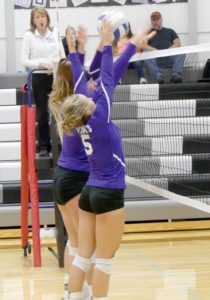 The Hilanders started off the day with a three-set victory over Nyssa, 25-11, 25-18, 25-12.
The Hilanders' Lindsey Taylor recorded 18 of the team's 37 kills in the match. Rachel Duhn added seven kills, Carli Feist five, Ally Sutcliffe four and Nicol Gahley three.
Duhn had a good day at the service line, finishing with 11 aces.
Defensively, Duhn led the team with four blocks and Feist had three.
Duhn was also the team leader in digs, coming up with 13. Sutcliffe had 10, and Parker Landon and Taylor five each.
Feist was solid as a setter once again, recording 30 assists.
Following the win over Nyssa, Burns moved into the championship match against Vale. The Hilanders came up short in the match, losing in four sets, 25-17, 10-25, 11-25, 10-25.
Taylor knocked down nine kill shots, and Duhn had six.
Feist led the team in assists with 22, and in aces with five.
Burns came up with 49 digs, led by Taylor with 16. Emma Winn had 12, and Sutcliffe and Landon seven each.
Burns will go into the OSAA 3A state volleyball playoffs as the No. 2 seed from the EOL. The Hilanders are currently ranked 11th with an 18-10 overall record. The playoffs begin Saturday, Oct. 29.
•••
The Hilanders finished out their regular season with a four-set loss to Grant Union in non-conference play on Tuesday, Oct. 18, in John Day.
The Hilanders lost the first set 17-25, bounced back to win the second set 25-20, then lost the next two sets 8-25, 17-25.
The Hilanders had 29 kills, led by Taylor with 11, and Sutcliffe with nine.
Taylor also led the team in digs with 20, Winn added 14, and Landon nine.
Landon was the team leader in assists with 20.