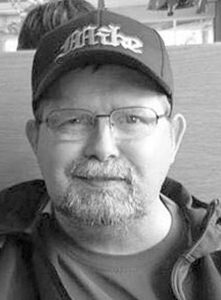 Michael A. Corson passed away Sept. 20 at Chehalem Health and Rehab Center in Newberg, with his loving family by his side.
Michael (Mike) was born Feb. 9, 1953, in Seattle Wash., to Richard (Dick) and Lovetta Corson. The Corson family moved to Burns in 1962, and he graduated from Burns Union High School in 1972.
After graduation, he attended Oregon Institute of Technology and Columbia School of Broadcasting. After his education, he worked as a radio broadcaster in Burns (KRNS) and Lincoln City.
Mike worked in various positions throughout his career, including delivering papers for The Oregonian and The Oregon Journal, Harney County Farm Supply, Edward Hines Lumber Company, and NAPA Parts Store in Woodburn, Lincoln City and Burns.
Mike was a father, brother, uncle, cousin, and friend to many, who always had a joke or a smile to share with everyone he met. He remained very active in local community theatre wherever he called home. His favorite past-times were fishing (many secret spots all over Harney County), collecting coins, electronics, and listening to music. His mischievous smile and sense of humor will be missed.
Michael is survived by his daughters, Arielle Corson of Newberg, and Joelle Cornthwaite of Dallas; grandchildren, Addison, Reese, and Emma Cornthwaite; siblings, Kathy Wood of San Antonio, Texas,  Lovetta Corson-Morgan of Mt. Airy, Md., Cindy Stroud of Newberg, Richard Corson of Burns, and Karl Corson of New York, N.Y.; 13 nieces and nephews; many close cousins; and companion, Peggy Bell of Newberg.
He was preceded in death by his brother, John M. Griffin; and parents, Dick and Lovetta Corson.
A Celebration of Life will be held in Burns at a later date.