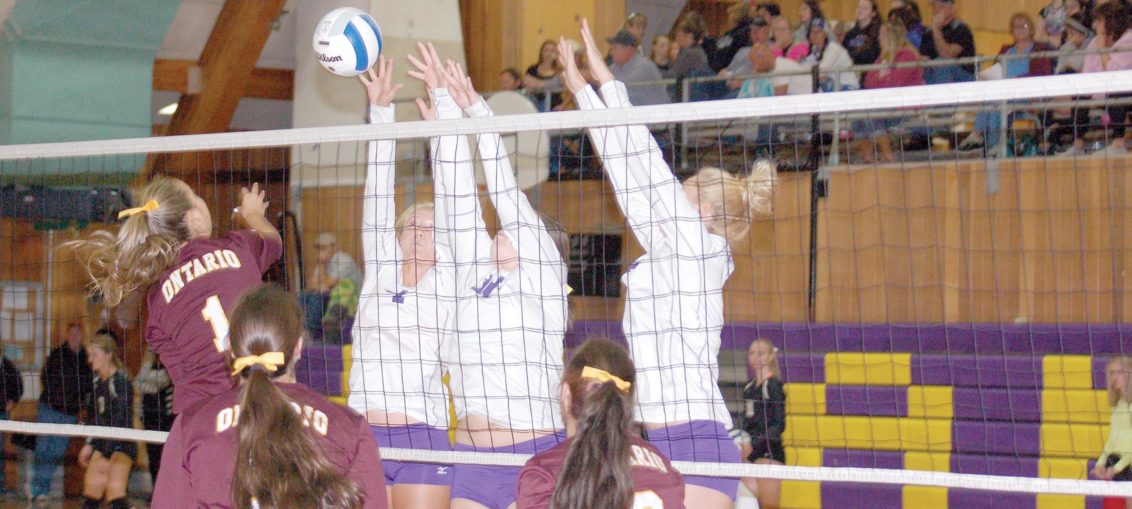 The Burns Hilanders swept Lakeview in three sets, 25-13, 25-12, 25-12, in non-conference volleyball action Tuesday, Sept. 6, at Burns High School.
With the score tied at 7-7 in the first set, the Hilanders' Carli Feist served 10 straight points to put Burns up 17-7. The Honkers came back with a run of three points to cut the lead to seven, but a side-out gave the serve back to the Hilanders and they pulled away for the win.
In the second set, with Burns up 10-8, Ally Sutcliffe stepped to the serving line and reeled off 10 points to put Burns up 20-8, and the Hilanders cruised to the victory.
Burns dominated the third set, jumping out to a 9-3 advantage on their way to the 13-point win.