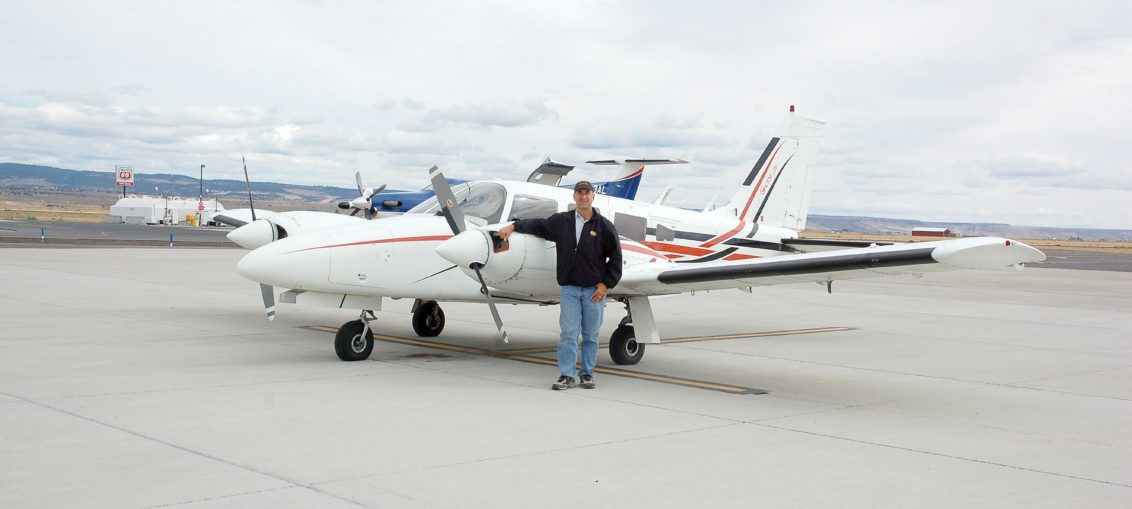 Unbeknownst to many Harney County residents, Gem Air now provides overnight freight service to and from the Burns and Boise airports throughout the week.
Greg Sovkoplas, the pilot for Gem Air, said the service is a United Parcel Service (UPS) route that began this past spring.
The plane arrives at the Burns Municipal airport loaded with freight Tuesday through Friday, and takes outgoing freight to Boise Monday through Friday.
Sovkoplas said the plane he flies was originally a six-seater, but four of the seats were removed to make room for the cargo. He stated he never knows what he's going to be transporting on the one-hour flight. Often times it's vaccines, antibiotics, and other medical supplies, but other times it's what you wouldn't expect.
Sovkoplas said around some holidays, like Mother's Day, the plane is filled with fragrances of flowers being transported.
He has also carried live bees, a refrigerator, a freezer, and even a kitchen sink on his flight.
Sovkoplas said one of the oddest items he ever dealt with was a round plastic container about a foot-and-a-half high, with clamps holding the lid in place.
"I have to know what's in the containers in case of hazardous materials, so I checked on that one. It turned out it was full of bull semen, headed for the vet clinic," he said.
Sovkoplas added that when he took the job, he was told to forget about taking any time off from Thanksgiving through Christmas.
"They told me, 'You are Santa Claus, and that plane is the sleigh.' It really makes me feel good bringing in presents for folks," he said with a smile.
The Gem Air plane is also licensed as an air taxi, so individuals can charter the plane for a trip. Also, with one seat available each way, Sovkoplas can transport a passenger on each flight. The cost is $100, and that includes luggage.
The flight back to Boise leaves about 2:15 p.m. Monday through Friday, and departs from the Jackson Jet Center at the Boise airport at 8:15 a.m. Tuesday through Friday, and at 1:15 p.m. on Monday. Those wishing to book a flight can call Gem Air at 208-756-7382 to make a reservation.