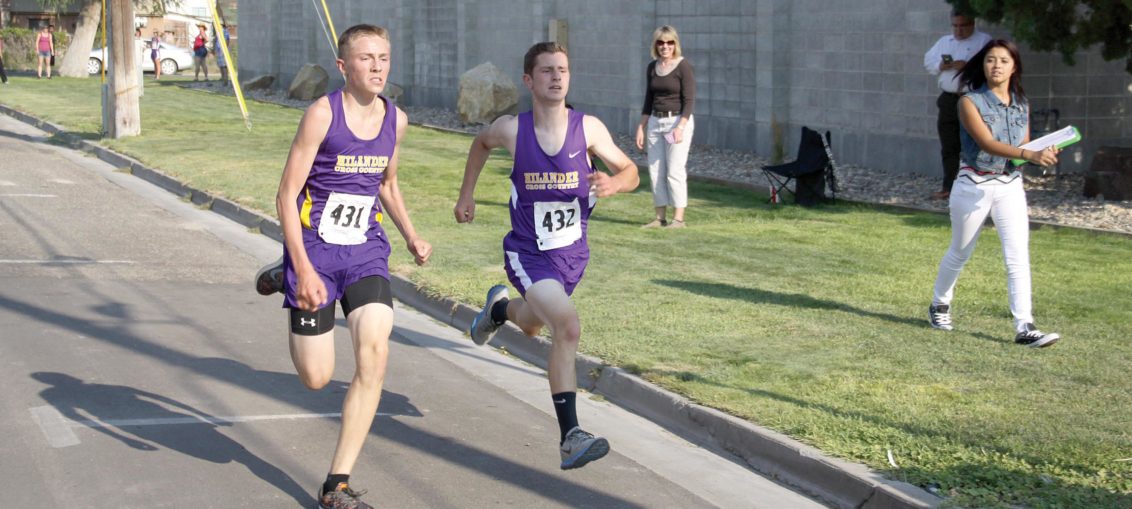 The Burns cross country teams got the season off to a great start at the two-mile Dash n' Splash held Aug. 25 in Vale.
The Hilanders' Emmett Klus won the boys race in 11:54 to lead the team to a first-place finish with 33 points. Daniel Letham finished one second behind Klus to give Burns a one-two finish. The Hilanders' Calvin Bates placed sixth (13:01), Chris Boyd was 10th (13:28), and Ryan Robles was 14th (13:42).
Zane Bradach of Burns set a new personal record in the race, cutting more than four minutes off his previous time.
Baker came in second in the team standings with 44 points, followed by Nyssa with 53, and Vale with 80.
There was a total of 44 runners in the race.
Burns and Nyssa tied for first in the girls race, each finishing with 40 points.  To break the tie, the teams went to their sixth runners, and the Hilanders' Madi Hoke finished 19th (18:59) to give Burns the team title. Vale was third with 47, and Baker fourth with 85.
The Hilanders were led by McKenzi Hoyt who placed second with a time of 14:47. Sarah Letham placed fifth for Burns with a time of 16:07, Annabelle Johnson was sixth (16:12), Sydnee Shelman 11th (17:09), and Kalen Emang 16th (18:08).
Delia Deleon of Nyssa won the girls race in a time of 14:07.
A total of 28 runners took part in the girls contest.
The Burns cross country teams travel to Bend Friday, Sept. 2, for the Mountain View Cross Country Runoff.