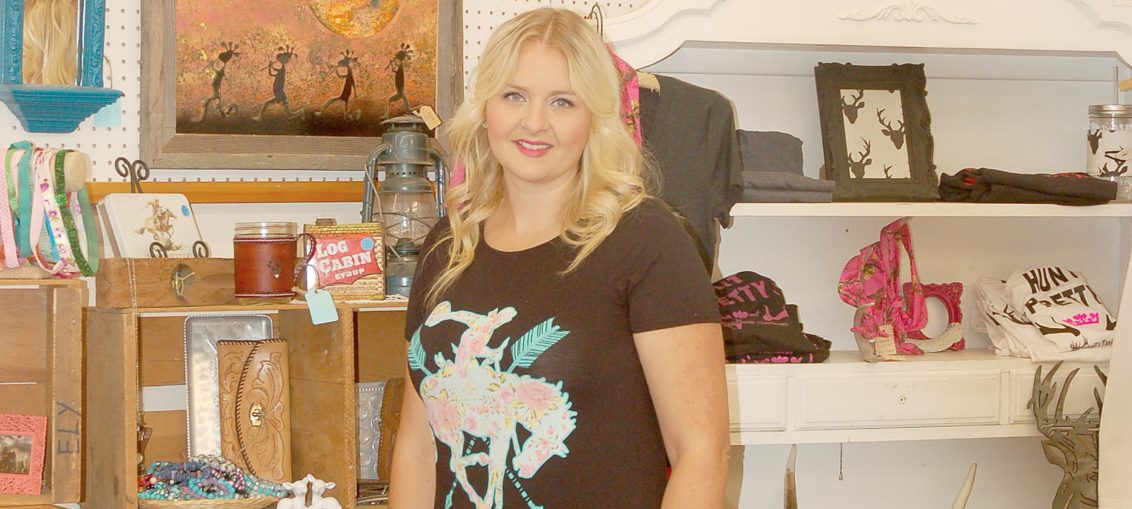 With the addition of Blue Sage Boutique, the corner of Sewell's Taxidermy, located at 1301 Hines Blvd. in Burns, has been infused with a bit of feminine flair.
"We needed something for the women to do while the guys are telling their hunting stories for the 15 millionth time," LaurelLynne Sewell joked.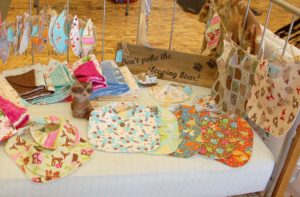 After four years of serving Harney County hunters with a temporary drop station, LaurelLynne and her husband, Heath, decided to open the second location of Sewell's Taxidermy at the former location of Donna's Auto Glass in Burns in August 2014. The Sewells, who hail from the Willamette Valley, opened the first location in Lebanon in 2002.
Last year, LaurelLynne and her mother, Jean Mangrum, decided to use the Burns building's extra space to open a boutique, and they began with a "soft opening" to test the waters.
Acknowledging that many women enjoy hunting and the outdoors, the mother-daughter duo decided to cultivate a unique blend of inventory that fuses feminine and rustic styles.
A skilled seamstress, Jean handcrafts one-of-a-kind creations for the boutique, which range from baby bibs and blankets to reusable game bags made from recycled bedsheets.
Jean and LaurelLynne comb fabric stores for prints that complement the aesthetics of hunting and country living. Adorable images of woodland creatures can be found frolicking among the folds of Jean's baby bibs and blankets, and cowboy-boot and paisley prints are commonly used in her clothing and accessories.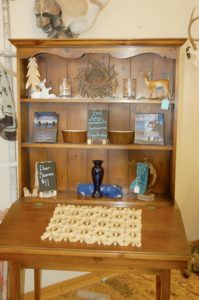 LaurelLynne, who has a knack for "junking," said she's adept at finding "diamonds in the rough." She and Jean scour the Lebanon, Albany and Corvallis area for furniture, accent pieces, and other hidden treasures that can be brought to the boutique in Burns. Items needing a little love are "upcycled" for an improved aesthetic, while those in good shape are left undisturbed.
LaurelLynne said she strives to ensure that the boutique's items are affordable so that customers can purchase "fun and cute and fresh" pieces without having to feel guilty about the cost.
She plans to bring a truckload of additional "goodies" the weekend of the Harney County Fair, Rodeo and Race Meet (Sept. 9-10), which will be accompanied by a sale.
Blue Sage Boutique is open Monday through Saturday, from 9 a.m. to 3 p.m. during hunting season (August through November). Handmade and sewn items can also be purchased online during the "off-season" by visiting Blue Sage Boutique's Etsy page at www.etsy.com/shop/BlueSageBoutique
Customers are also encouraged to follow the boutique's Facebook page at www.facebook.com/bluesageboutiqueburns for inventory updates.
LaurelLynne said customers have been "very receptive" to the business so far. She added that she loves the Harney County community and has made amazing friends here.