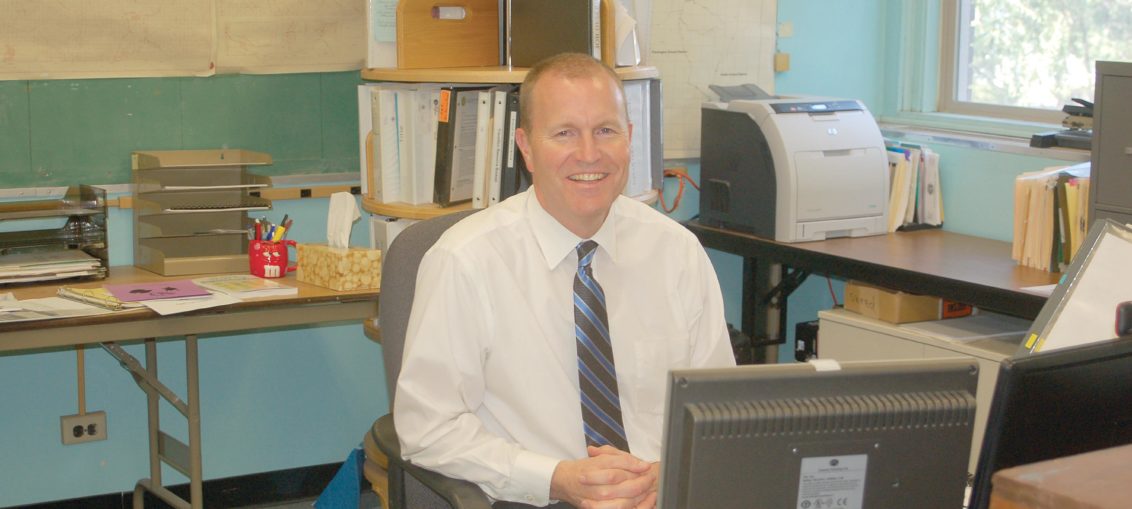 After spending the last 11 years in the Oroville, Wash., School District, Steve Quick has taken over the duties of superintendent of Harney County School District No. 3.
Quick spent his first five years in Oroville as the junior/senior high school principal and served as superintendent the past six years.
Quick said the initial challenges in his new position will be getting to know people, learning the system, and becoming acquainted with the differences between Washington and Oregon in school laws.
"This is a little bigger district, and it's a challenge professionally to get it right," Quick said. "Financing is always a challenge. There's aging facilities, and people have worked hard to keep them functional. We'll look at what's been done in the past, and see how the district spends its money."
Quick will be working with pretty much an all-new administrative team, as the district also hired new principals at the elementary, middle, and high schools, as well as a new student services director.
"The new administrative team is working together, taking the opportunity to ask questions and listen and learn," Quick said. "You have to respect what's gone on in the past, but also ask what can be done better? Education is always changing, and you're always trying to reach the kids."
Quick was raised in Spokane, Wash., and attended West Valley High School, where he participated in football, basketball, and track. After graduating in 1986, Quick spent a semester at Montana Tech in Butte, Mont., playing football, and then spent the next two years on a mission to Uruguay.
Following his mission, Quick earned his AA degree at Spokane Falls Community College, and graduated from Eastern Washington University in Cheney with a major in Spanish and a minor in math.
Quick then accepted a job in Naselle, Wash., teaching high school math and Spanish, as well as coaching football, basketball, and track. He also spent four summers teaching youth at a medium security correctional camp in the area.
During the five years teaching in Naselle, Quick earned his master's degree and took over as principal for the three-year stint.
He then moved to Forks, Wash., where he served as high school principal for two years before taking his talents to Oroville.
"Oroville was a fun place to raise our kids," Quick said. He and his wife, Marsallai, have three children, Austianna, 25, Reinna, 23, and Connelly, 21.
Quick said the move to Harney County has been good, especially the people he has come in contact with.
"The people have been very welcoming. We're excited to come here, and are excited to be here," Quick said. "It's a fun challenge, and I'm looking forward to working together with everyone."