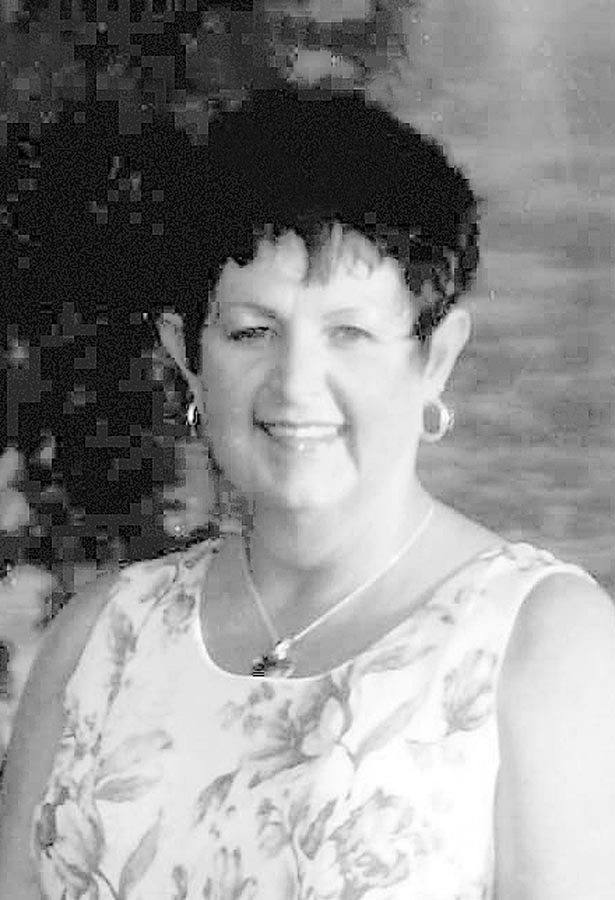 Connie Louise Armstrong passed away Aug. 14.
Connie was born Oct. 3, 1954, in Ontario to Louis and Becky (Cochran) Armstrong of Diamond. She was the oldest of five children, growing up and attending school in rural Harney County. She was born eight days after her lifelong friend, Joanie, and the two little girls spent many happy summer days, barefoot and bareback astride two old geldings, Patches and Tony, galloping the dusty streets of Crane. They played "ranches" in piles of dirt, built forts in the sagebrush, and rode their bikes on the highway, suffering the consequences when they paid no attention to time.
School never appealed to Connie, and by second grade, she was labeled and shelved by an antiquated system that failed to see her qualities. But she ran like the wind, winning races for the school, and laughed at the drop of a hat, winning friends wherever she went. Her family moved from Crane to Battle Mt., Nev., where her dad worked at a mine and Connie got lost in another, bigger school. At a very young age, she married a boy named David Hogg and moved with his family to Florida. The teenage marriage failed, and she came back to Crane, graduating from Crane High School with her friend Joanie in 1972.
Connie attended beauty school and was forever learning from the "School of Hard Knocks." She always worked hard, never gave up, and developed a stubborn pride that helped her survive some pretty bad hardships. She married Bob Kendall, and together, they had Craig and Christi. After that marriage ended in divorce, she met and married Charles Youngblood and gave birth to Cassity. The three children were what she claimed as her greatest accomplishments, and they grew up and attended school in Crane, just like their mother had. In later years, she took great pride in their achievements – Craig as a respected ranch manager, Christi as a big-city life coach, and Cassity, who excelled in a medical field career. Their children, Connie's grandchildren, meant the world to her and she kept every memento and photograph, sharing their growth with friends, every chance she got.
On the acreage she and Charles shared near Crane, Connie blossomed into a sheepherder – she knew "nothin' 'bout birthin' no babies", but she immersed herself in learning about breeding ewes, pulling lambs, bottle-feeding orphans, and she was known to haul a sheep in the back of her car, when it was necessary. At the same time, she developed her talents in crocheting and often made gifts for friends or the new babies of friends. She expanded her big heart to include babysitting for friends and neighbors, and that took her into a career of serving as a state-certified foster parent for DHS. The kids she cared for in the Crane-Buchanan neighborhood were always in her heart, and all these years later, she knew exactly what the Kovach and Bentz kids were doing and where they were. Throughout the years, even separated by time and space, she could tell you all about the status of her friend, Becky Hite, and Becky's kids, and their kids, and their kids. The offspring of her three brothers and her sister were also part of her repertoire, and she could tell you all about their specialties, from sports to rodeo to dog breeding.
After her children were grown, and Connie and Charles divorced, Connie started a successful adult foster home in Burns, called Tundra Place, where she cared for five mental health clients. She was delighted last year to run into one of her former clients, who remembered her immediately. From Tundra Place, she moved to a coastal home in Lincoln City, but felt too far away from her kids. She chose to move to Redding Calif., where Cassity and her husband, Ty, were living. Connie found employment in a mental health facility for adults, and with hard work and learning, was promoted to a counselor there. She made friends with a coworker, Louise, and the relationship lasted beyond the workplace, adding joy to Connie's life.
Once again, Connie decided to serve her community as a state-certified foster parent for children and took in multiple siblings from one family, in particular. With her own health failing, and approaching 60, Connie had to give up that service, but cared enough to adopt one of her foster kids, a pre-teen girl she nicknamed Chey, whom she delighted in helping develop. When Connie had to have hip surgery, her good friend Louise drove her back and forth; her faithful companion Harvey took time off from work to stay with her; and they took turns providing for her needs until her strength returned. Unfortunately, her overall health was declining, and she felt no longer able to provide for Chey, so she was grateful when Cassity and her husband, Ty, were able to fold Chey in as Trigg's new sister.
At that point, Connie decided to come home to Oregon. She spent a couple of months in Burns with her old friend, Joanie, then three or four months in Oregon City with Christi and her daughter, Justis, enabling Connie to be a part of Justis's high school graduation. Soon, she circled back around to northeastern Oregon and found a home near her son, Craig and his wife, Elisha, joining in the fun of sharing time with their kids. Raised in the team roping and rodeo community of Harney County, Connie always identified with the country lifestyle, regardless of where she lived, and she was proud of her son and grandkids, brothers and their kids, who pursued those horse-oriented activities. Becoming a Facebook fanatic in the past few years helped her maintain her encyclopedic knowledge of whose kids were doing what.
Connie had battled breast cancer and won, back in her days on the little ranch at Crane, and remarked on Charles's attentiveness to her during that medical scare. A doctor had told her friend Joanie that after the extensive chemo and radiation she endured, Connie wouldn't last another 10 years, but Joanie never told her that, and she sailed past that prediction. But in this past year, two more kinds of cancer invaded her body, and she was just not at a level of health to be able to beat them off. She took daily bus trips from Baker City to Fruitland, Idaho, for treatment, without complaint, and her last trip there, she still had the rosy cheeks of her youth, but she was so tired. She was glad to have her son's family around her at that time and although she no longer had her trusty steed Patches, she took great joy in her tiny canine companion, London, who traveled in her purse, and was with her at the end, on Aug.14, 2016.
Connie is survived by her father, Louis Armstrong of Elko, Nev.; son, Craig and wife, Elisha, children, Reata, Riley, and Tyler, of North Powder;  daughter, Christi of Redding, Calif., and her daughter, Justis, of King City; daughter, Cassity and her husband, Ty, children, Trigg and Chey, of Redding, Calif.; sister, Renae Yelton and husband, Steve, of Steamboat Springs, Colo., children, Mandy, Wade and Bodie; brother, Steve and wife, Marion, of Spring Creek, Nev.; brother, Darwin and wife, Amy, of Carlin, Nev., and children Clay, Chance, Whitney, and Kade; and brother, Mike and wife, Dixie, of Caldwell, Idaho, and children, Melissa and Dixon; numerous  foster children and neighborhood kids; her good friends, Joanie of Yachats, Louise of Redding, Calif., and Harvey of Las Vegas, Nev.; and so many others that her big heart touched.
She was preceded in death by her mother, Becky.
Donations in memory of Connie Youngblood may be made to Heart 'n Home Hospice, c/o Tami's Pine Valley Funeral Home and Cremation Services, P.O. Box 543, Halfway, OR 97834. Online condolences may be shared at www.tamispinevalleyfuneralhome.com or mailed to Craig Youngblood, 65206 N. Powder River Lane, North Powder, OR 97867.