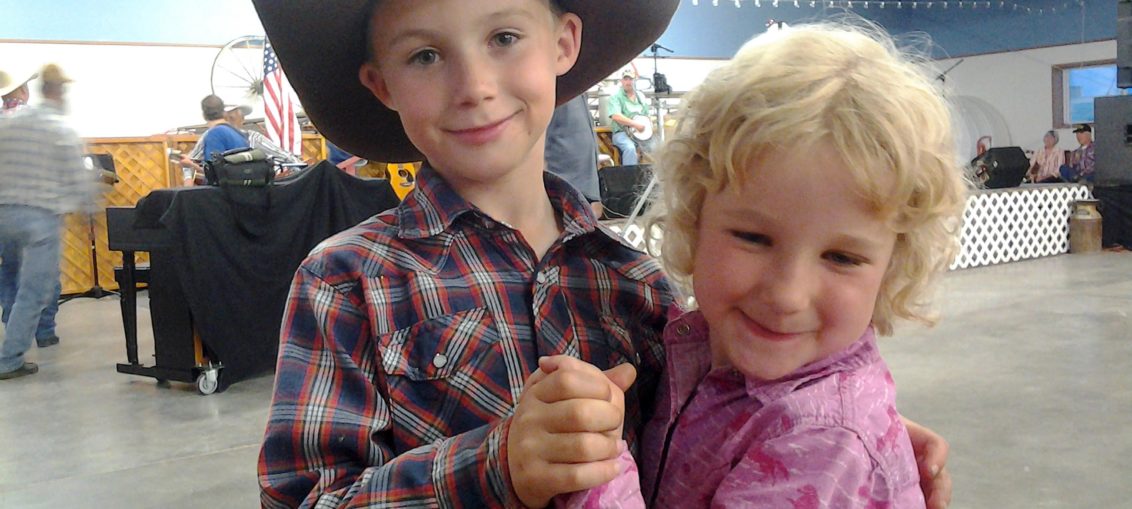 What better way to jump start your summer than enjoying three days of nonstop live music? On June 16-18, the High Desert Fiddlers are hosting their 26th annual Country Music Jamboree at Harney County Fairgrounds in Burns. This long-standing event draws fiddlers, pickers, jammers, and listeners from all corners of our community, several western states, and a couple of other countries each year. You can chance upon music of various styles, including old time and fiddle, blues, Celtic, bluegrass, folk and country.
Daily shows are presented at 1 p.m. and 7 p.m. on the main stage at the Memorial Building, while formal and informal jams can be found at nearly any hour at several buildings around the fairgrounds. Workshops for beginning and intermediate players will be offered each day at 9:30 a.m. and 11 a.m. These will include several fiddle sessions, banjo, bluegrass guitar, ukulele, mandolin, bass, vocals, and hammered dulcimer. This event runs on donations, so empty out your piggy bank and help out when they pass the hats around!
New this year are two special youth workshops on Thursday and Friday, June 16-17, sponsored by the Oregon Old Time Fiddlers Association Keilhorn Grant. Cheryl Hall, director of non-profit Gone Fiddling Again, will instruct a class for beginners from 9 a.m. until 11 a.m. each day, and an intermediate/novice class from 1 p.m. until 3 p.m. These classes are structured for students to attend both days. These workshops are free and open to kids from 8 to 18 years old. If students need a loaner instrument, please see contact info at end of this article.
For a complete schedule of workshops and other events, visit the High Desert Fiddlers Facebook page or highdesertfiddlers.com, or pick up a schedule on Thursday, June 16, at the fairgrounds.
On Friday evening at 7 p.m., dance bands perform audience favorites, with waltzes, two-steps, and polkas featured. So, break out your dancing shoes, boots and favorite costumes, and dance for a few hours.  Dancers also welcomed at all other shows.
In case hunger strikes, you are in good hands, as the occasion is catered by Wendy Reid for all three days. Please sign up for dinner reservations at the kitchen or call 541-589-4889.
Two other activities are scheduled for Saturday afternoon at the fairgrounds. First, a classic car display by the Harney Rodders at 1 p.m. near the Memorial Building and, second, a draft horse pulling contest at 3 p.m. at the arena.
Come on out and participate in the lively, colorful and tuneful activities.  Hope to see you there.  For more information or to register for the youth workshops, contact Janet Braymen at 541-573-1323 or Jane Jones at 541-890-0179.