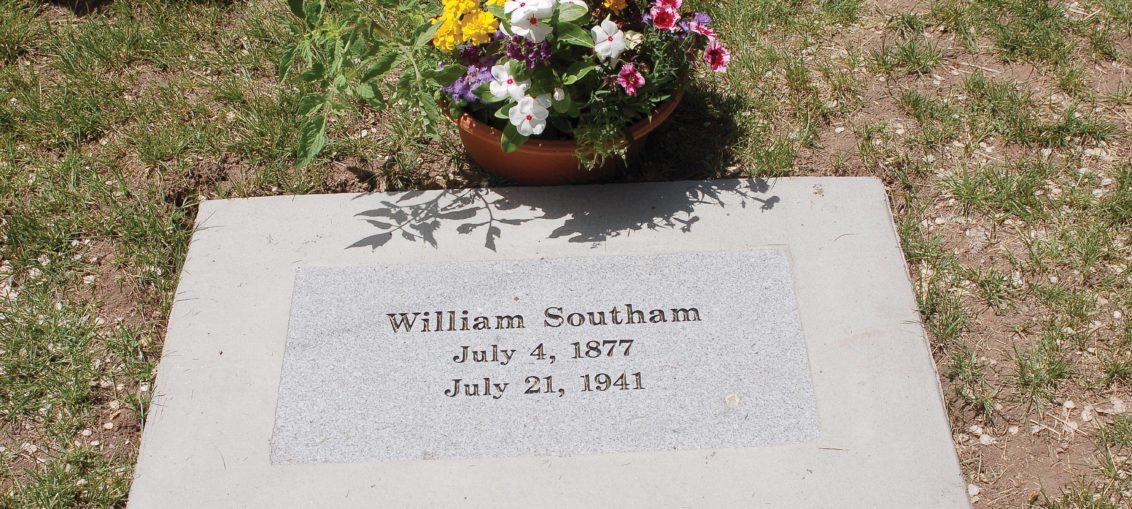 Obituary found in 1941 issue of Burns Times-Herald
It took almost a century of searching, but descendants of William Southam found the answer to at least one of their questions in Burns.
The disappearance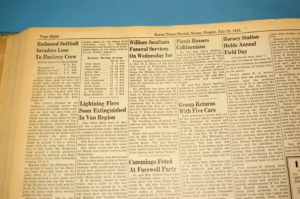 In the spring of 1920, Southam, 42, left Vernal, Utah, and headed for Denver, Colo., where he intended to sell a load of furs. He drove to Watson, Utah, and then hopped aboard a train to Denver. Upon arriving in Denver, Southam found the prices for furs had dropped, so he placed them in storage, and headed back to Vernal. On the train trip back, however, Southam found out about plentiful jobs in Grand Junction, Colo.
He landed a job in Grand Junction, and then sent a letter to his wife, Maria, in Vernal, telling her about his new job and asking her and their children to join him.
And that was the last anybody in the family heard from William.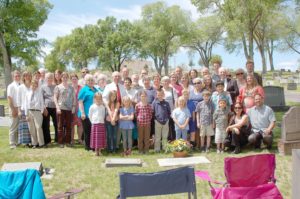 Maria had written a letter back to William in early June, but the letter came back to her as "undeliverable." Authorities in Grand Junction were notified, and they contacted the manager of the rooming house where Southam was known to have been staying. The manager said Southam had come home from work one night in the spring, cleaned up, went out for dinner, and never returned. All Southam's clothing and possessions were found in the rented room, and his car was still in Watson.
Checking with the natural gas company where Southam had gotten a job driving truck, they learned Southam hadn't showed up for work since the day before he was to get paid.
Some family members thought he might have been robbed and murdered, and others put their hopes on the possibility that Southam had been injured and suffered from amnesia.
A few years later, workers draining a nearby reservoir discovered three skeletons, one of which was close to Southam in height. The unidentified skeletons were then buried in unmarked graves in the municipal cemetery.
Decades later, one of Southam's grandsons received permission to have the graves exhumed with the hope that DNA testing would reveal one of the skeletons was that of his grandfather.
The graves were dug up, and only one contained bone fragments and some bits of wood. The bones were sent for DNA testing, but unfortunately for Southam's family, there was no match, and the question of what happened to him remained unanswered.
The search
Undaunted, Southam's family continued to search for clues as to what might have happened to their patriarch.
In 2015, Anne Beck, a great-grandchild, was exploring the FamilySearch.org website when she went to the "William Southam" page and found him listed in the 1940 census. Knowing he had not been heard from since 1920, Beck didn't think it was her great-grandfather.
Still curious however, Beck did some further checking, and found the census included Southam's age and birthplace, which also matched what the family did know.
Beck then checked the Find A Grave website and found a death certificate for William Southam, as well as other information, including naming Burns as to the site where he was buried. She then sent her mother an email letting her know what she had found. The two of them kept the information to themselves for several months, wondering how the family would react to the news.
Was it possible Southam had left his wife and family behind? They knew Southam had acquired a sizable debt after co-signing on a business that had gone bad, but was that enough to send him off to places unknown?
After some time, Beck contacted Rick Bird, one of Southam's grandsons, and let him know about the Burns grave site. Bird arrived in Burns in June 2015, and began his own research. He was able to obtain the funeral record that disclosed the names of the pall bearers, and also discovered the cemetery plot had been paid for by Southam's landlady, and the funeral was paid for by the county. It could be deduced from this that Southam was a well-liked, decent man around town for a rascal would hardly have been afforded that respect.
Bird then went to the Harney County Library and found Southam's obituary in the pages of the July 25, 1941, issue of the Burns Times-Herald. The obituary stated Southam arrived in Burns in 1929, and passed away July 21, 1941.
From there it was on to the Harney County Museum to see if there were any photos of Southam in the archives. Bird said Southam was a fiddle player and he hoped maybe there was a photo of him playing at a dance or other public events. Despite an extensive search, no photos were found.
"The people at the library, the funeral home, and the museum were extremely helpful," Bird said. "The volunteer at the museum even called an elderly lady in town to see if she had any information. Everybody went the extra mile to help us out.
"Learning about him, we know he didn't die alone, which made me happy," Bird said. "This is a special community here, the good people of Burns."
Grave site dedication
Knowing that Southam had passed away in Burns, Bird visited city hall where he was provided with a map of the cemetery showing the grave site. He then found the grave site, but there was no marker of any sort.
The family then got together and purchased a headstone for the grave, and set May 29, 2016, as the day for the dedication.
On that day, 48 of Southam's relatives gathered  in the Burns Cemetery to reflect on the family history and pay tribute to Southam.
Mike Bird, a grandson, noted the occasion was one of mixed feelings, "a glorious conclusion to the mystery, but also a sad day. We can all come away with the sort of feeling that everything's OK."
Bird recognized the Burns Times-Herald as the paper that printed the obituary, David McDonald and LaFollette's Chapel for their help with the grave marker, the Nazarene Church, and the cities of Burns and Hines for all they did to make the event happen.
Lynn Southam, a grandson, said there are now about 400 descendants scattered around the world in various professions.
"We are the recipients of many blessings, and we have to remember to keep giving back," L. Southam said. "While honoring William, we are also recognizing his wife, Maria, for all she did. And this community reached out to help. We're grateful to them."
In honor of Southam's fiddle-playing prowess, L. Southam's daughter, Lynlee Richards of Meridian, Idaho, played Amazing Grace on Southam's own fiddle that had been restored for the occasion.
There are still some questions about Southam's history, such as where he spent the nine years between leaving Grand Junction and arriving in Burns, but the family has found some peace after solving at least part of the mystery of William Southam.