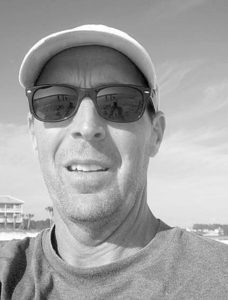 Douglas Allan Farmer passed away April 17 in Enumclaw, Wash., due to heart complications. Doug was born April 20, 1961, in St. Marie's, Idaho. He attended school in Hines/Burns, and Chewelah, Wash. Doug was an excellent athlete and excelled in all sports. He later went on to earn a B.A. in elementary education from Central Washington University.
After working more than 30 years for EFCO Corporation, Doug went on to teach at many local schools around his home in Chewelah. It was here that he was an active volunteer at St. Joseph's Long-Term Care unit, and was sometimes found acting in local drama productions. He was an active hiker and traveler, but his favorite pastimes were skiing and spending time with his three granddaughters.
Doug is survived by his father, Robert Farmer; stepmother, Shirley; mother, Nancy Jo Frye; stepfather, Raymond; three siblings, Robert Farmer (Maggie), Patrick Farmer (Peggy) and Jill Damiano (David); children, Jessica Patton (Dave), and Ernest Farmer (Jennifer); three granddaughters, Evelyn, Danica, and Marcelene; and many other relatives and countless friends.
A celebration of Doug's life will be held July 9, at the 49 Degrees North Ski Lodge starting at 12:30 p.m. In lieu of flowers or cards, please make gifts in Doug's name to 49 Degrees North Ski Patrol Foundation, 2742 Quarry Browns Lake Rd., Chewelah, WA  99109-9633.